Police said Monday that a 48-year-old woman discovered dead in the backyard of her southwest Houston house may have been attacked by her dogs.
When officers arrived at Tiffany L. Frangione's home in the 12400 block of Rockampton Drive about 10:50 a.m. local time Friday, she was already dead with puncture wounds in her neck.
Frangione let her dogs out into the backyard, where they battled with a neighbor's dogs through the fence, according to police. She may have attempted to intervene and been attacked by her dogs, according to authorities.
A news release, citing Harris County Institute of Forensic Sciences, said Frangione had an unintentional death. The cause was blunt force trauma of the neck with penetrating injuries and mechanical asphyxia. On Monday, an agency official said she couldn't go into detail about the reason.
According to local ABC affiliate KTRK, Frangione's husband turned the two dogs over to the BARC Animal Shelter in Houston on Friday. On Monday, the dogs were supposed to be put down.
An online tabloid said that Frangione was a devoted mother to her two puppies. She poudly posting photos of them on social media and even created Instagram profiles for them both.
In 2019, she said she was 'very blessed' after Rachirius Maximus and Masha produced puppies together, according to her social media posts.
Rachirius Maximus was born in Dubai and was once a security dog, according to a 2018 article by Frangione.
Texas, and particularly Houston, is one of the worst areas in the country for dog bites and lethal canine assaults. In August, two vicious dog attacks occurred within a few miles of each other in Houston.
After being attacked by a husky while getting off a school bus, a 12-year-old child suffered major facial injuries.
A 67-year-old man was badly attacked by two pit bulls a few miles distant while on an early morning walk just hours before.
There were 433 dog-related deaths in the United States between 2005 and 2017, with 62 of them occurring in Texas.
According to attorney Brian White, who specializes in dog bite claims, an average of 1,671 dog bites happened per year in unincorporated Harris County, where Houston is located, from 2013 to 2016.
With 85 dog attacks on postal workers reported in 2019, Houston remains the worst city in the United States for dog attacks on postal workers. According to the United States Postal Service, Los Angeles finished in second with 74 attacks, and Chicago came in third with 54.
Meanwhile, pit bulls remain the most dangerous canine breed in America, having been involved in 284 fatal attacks on humans between 2005 and 2017. Rottweilers, the second breed on the list, finished in a distant second with 45.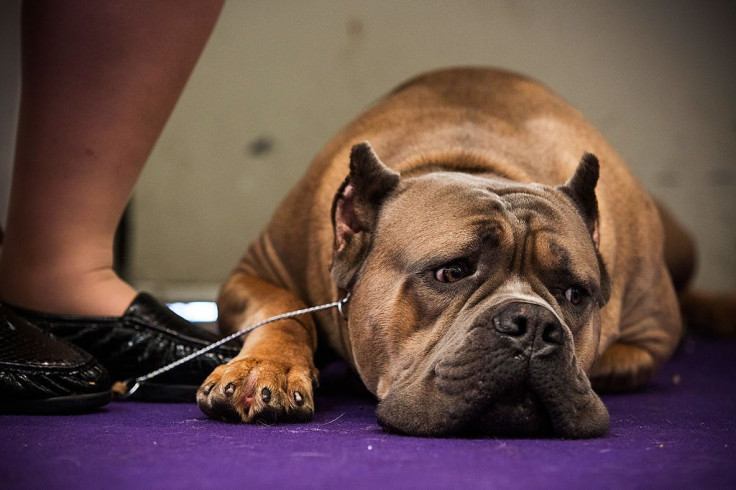 © 2023 Latin Times. All rights reserved. Do not reproduce without permission.