A Maryland woman reportedly won a $50,000 prize after accidentally pushing the wrong buttons while using a lottery vending machine.
The lucky 43-year-old winner claimed to have made a mistake while trying to operate a lottery vending machine at Halfway Liquors in Hagerstown, Washington County. When had accidentally pressed a button and a $5 Deluxe Crossword ticket was dispensed from the machine instead of a $20 scratch-off game she had meant to buy, United Press International reported.
The slip would, however, land her a massive lottery win. The woman scratched the ticket off at home and scanned it with the Maryland Lottery smartphone app. After she scanned the stub, a message saying "Congratulations -- $50,000 Winner" was revealed on the app screen.
"It was unreal," she said. "I thought something was wrong with the app, so I scanned it again."
After she confirmed that she had won the prize, she called her children to share the great news with them. She then scanned the ticket again to show them the winning message.
"I put the ticket on the counter and scanned it again so they could see the winning message," she said. "They couldn't believe it was real."
The winner plans to spend a portion of the prize money to renovate a house she had recently purchased. She intends to keep the rest of the money in her bank account for future investments.
In a similar but unrelated incident, a Fremont couple won $100,000 playing the Mega Crossword Scratch game from the Nebraska Lottery, 1011 NOW reported.
The winning couple, Zaena Cusick and Brian Cusick, reportedly received the winning ticket as a stocking stuffer from Brian's mother. The winning ticket, a $10 scratch stub, was reportedly purchased at Baker's Fuel Center 323 at 1615 N Bell St. in Fremont.
The couple said that are not regular players and that they only play when they receive tickets as a gift. Brian initially thought the ticket had only won $60. When Cusick's mom scanned the ticket in the Nebraska Lottery app, however, it revealed that the stub was a jackpot winner.
The Cusicks then took their ticket to their local Hy-Vee Food Store to have it checked and it finally dawned that they had won a prize of $100,000.
When asked about how they plan to spend the prize money, the Cusicks said that they are planning to use their winnings to pay off some bills and take their children on a nice vacation.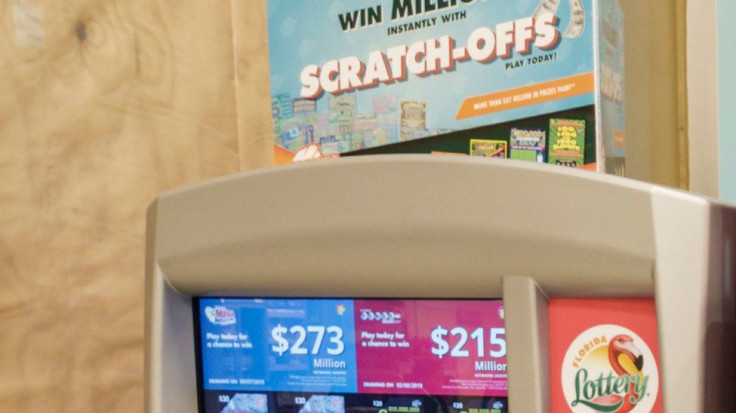 © 2023 Latin Times. All rights reserved. Do not reproduce without permission.