A North Carolina woman had twice as much to be thankful for this Yuletide season after winning a $150,000 lottery jackpot a few days after her birthday and just before Christmas.
Wendy Montagno, of Pinebluff, North Carolina, a third-shift stocker at Walmart, reportedly learned that she had bagged the $150,000 lottery jackpot on Wednesday, Dec. 22, just three days after her birthday and three days before Christmas.
"I am still trying to make sure it is real," Montagno said. "This is the perfect early Christmas and late birthday present. I am so grateful."
Montagno won the grand prize in the Holiday Winnings second-chance drawing that was held on Dec. 8, FOX 8 News reported.
She arrived at the lottery headquarters in Raleigh on Wednesday, Dec. 22, to collect her prize and took home a one-time lumpsum payment of $106,125 after federal and state withholdings.
When asked about what she plans to do with the prize money, she said that she had not decided yet what to do with the extra cash. She added that she's only thought of paying some bills and buying some extra Christmas presents for her family.
In a similar but unrelated incident, a Detroit woman, whose brother gifted her a lottery ticket for her birthday, reportedly won $1 million playing the Michigan Lottery's $1,000,000 Jumbo Cash instant game, reported to ClickOnDetroit.
"My brother buys me a Lottery ticket for my birthday every year," the player, who chose to remain anonymous, said. "I scratched the ticket, and when I saw I won $1 million, I was in complete shock."
The winning ticket was purchased at Parkway Foods, located at 11250 East Jefferson Avenue in Detroit.
"I am happy when I win $20, so winning a $1 million prize is an amazing feeling," she said.
The woman chose to receive her prize as a one-time lump sum of about $634,000. She said that she plans to purchase a new car and share the rest of the prize money with her family.
In another incident, a Missouri woman recently won $50,000 after she decided to buy a Powerball ticket while picking up her mother's birthday cake, United Press International reported.
On Dec. 13, the woman went to Schnucks Market in St. Louis to pick up her mother's birthday cake and decided to buy a ticket for that evening's Powerball drawing.
When the player saw a Facebook post from the Missouri Lottery saying a ticket worth $50,000 had been sold at the Schnucks store, she checked her stub immediately and discovered that she had matched four of the five white-ball numbers from the drawing, as well as the Powerball.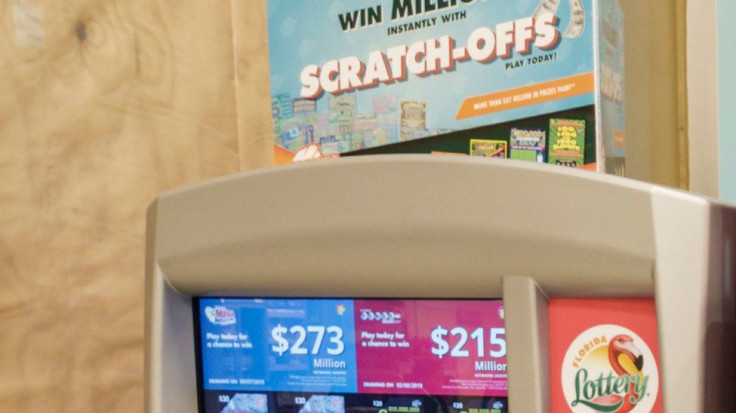 © 2023 Latin Times. All rights reserved. Do not reproduce without permission.