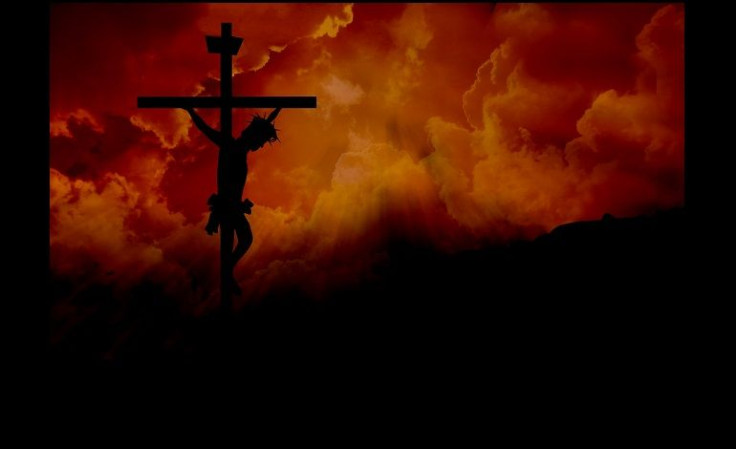 In a horrific Easter Sunday murder, on Apr. 9, a man in North Carolina allegedly attacked his neighbor before encircling her dismembered body with salt and makeshift wooden crosses, officials reported.
That day, Miguel Gonzales-Rasalas was taken into custody for the brutal murder of Laura Miller, 35, inside her east Charlotte apartment building. His face was covered in blood and scratches.
On Tuesday, Apr. 11, it was revealed by prosecutors that the woman's face was shredded "to the point it was unrecognizable," according to Live 5 News.
Miller's ankles were shackled with a cable, and both of her inner thighs were allegedly burned by Gonzales-Rasalas, 36, who then repeatedly looped a wire around Miller's neck, New York Post reported.
He is suspected of severing her tongue, which was discovered in the unit's eating area, and slicing her from the neck to the belly button.
Prosecutors claimed that human tissue was "scattered" throughout the apartment.
Gonzales-Rasalas allegedly sprinkled salt over her desecrated body and tore apart her table to make three crosses that he placed around her before departing the scene in Miller's car.
According to the prosecution, Miller's brother was the first to discover her dismembered body and dial 911.
Neighbors told WBTV there was blood on the floor outside of the apartment, and the prosecutor said that blood had seeped out the door and down to the floor below.
Gonzales-Rasalas and his victim were apparently acquainted, leading police to conclude that the murder was not an act of violence committed at random.
According to neighbors who spoke to WSOC-TV, both the suspect and the victim shared a building and frequently got into arguments.
One neighbor said the alleged murderer arrived at Miller's door with a baseball bat three days before the killing.
"He was asking Laura to open the door or else he was going to kill her," the neighbor told the station.
Gonzales-Rasalas was apprehended during a traffic check after being promptly recognized as a person of interest, according to the police. He faces charges of murder, desecrating a body, and vehicular theft. He is being held without bond.
During Tuesday's proceedings, Judge Matthew Newton assigned a court-appointed public defender to Rosales, who said that he would represent himself in the case. His next court appearance is scheduled for Apr. 19, 2023.
In a similar incident last month, a 12-year-old in Wisconsin has been charged with the murder of his adult neighbor Brandon Felton, 34, for his guns, according to court records.
© 2023 Latin Times. All rights reserved. Do not reproduce without permission.