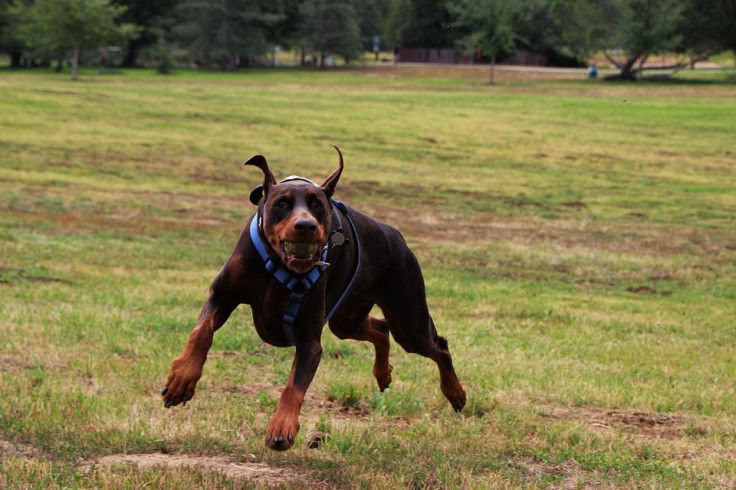 A woman in Hampshire was sentenced to 10 months in jail last Dec. 9 after an incident that involved her pet Doberman named " El Chapo" mauling a three-year-old girl. The terrifying attack took place in August which left the victim requiring surgery. Lisa Garner, 45, pleaded guilty to the charge of owning a dog dangerously out of control.
On top of her jail sentence, the Portsmouth Crown Court also banned Garner from owning dogs for a period of 10 years. Martyn Booth, prosecuting, showed the court CCTV footage of the attack which captured audio of the victim screaming and showed people trying to fight off the dog by punching, kicking and pinching the dog before it let go of the girl, the Daily Mail reported.
The court heard that the victim was walking home from the shops with her grandmother and her partner when they came upon Garner and her dog. The victim's grandmother exchanged conversations with Garner and apparently "El Chapo" was on a loose lead. The young girl stepped in front of the adults and made no particular sudden movements to provoke the dog but the canine lunged at her, grabbing her torso and throwing her onto the ground. The dog's mouth had latched onto her and around her stomach area.
The girl was rushed to Queen Alexandra hospital where she received treatment and surgery for her wounds measuring 1cm, 2cm, 4cm and 6cm. The police has since put the dog to sleep however Garner initially refused to hand over her pet to authorities.
Garner wept as Booth relayed to the court that the victim's grandmother knew Garner and had been speaking to her about some complaints posted on Facebook about "El Chapo" attacking other dogs and cats. Booth went on to enumerate Garner's previous convictions for public disorder, driving with excess drugs and driving without due care and failing to report and accident.
Meanwhile, Garner's lawyer, Damian Hayes tried to give a different picture of her saying his client had been involved in dog rescues for 20 years and had owned six Dobermans. Her daughter also died 10 years ago and for her part, she "feels nothing but shame and regret for what happened."
Portsmouth Crown Court Judge William Ashworth addressed Garner saying, "It was very serious and the dog represented a severe risk. Custody is the only appropriate punishment."
The judge adding citing that although there was never any intention from Garner to harm the girl, Ashworth expressed his concern about Garner's attitude in not realizing that a large and powerful animal such as a Doberman should have been at least muzzled in a harness and on a proper lead.
"This dog presented a risk that a responsible owner would have realized," the judge pointed out.