Stacy Dolan, a glamour and pin-up model, is now scarred for life. A woman stabbed her in the face three times with a screwdriver that left her bleeding, and her face hurt.
During the vicious assault, the model received a puncture wound on the left side of her face just behind her eyes, a 1-centimeter laceration on her left leg, as well as bruising and swelling on her upper right arm.
Sharon Mather stabbed Stacy after approaching the model inside her home in Greater Manchester over a financial dispute. Mather accusing the model of "taking advantage" of a friend who had given her the money.
After being accused of inflicting grievous bodily harm with malice, authorities arrested the 49-year-old perpetrator. They sentenced her to five and a half years in prison at Bolton Crown Court.
The jury, according to The Boston News, discovered how Mather had arrived at Miss Dolan's terraced house in the early hours of July 13, 2019, in an intoxicated and enraged state. The same report claim that the victim's son was sleeping upstairs.
After throwing her over the couch, Mather ended up on top of Miss Dolan. She then stabbed the screwdriver into Dolan's face after stabbing the victim in the knee and shoulder.
Mather, of Poplar Street, Tyldesley, ended up at an old man's house after the incident. She admitted to the attack. However, she defied his suggestion to go to the police and then surrendered herself in two days later.
Mather has never been convicted of a violent crime.
Stacy admitted, through tears, that the deep wounds on her face would cost her dearly and jeopardize her modeling career. She explained that her disfigured face would make it difficult for her to participate in close-up photoshoots. Advertisers would avoid promoting her in their magazines and items.
"Since the incident, it has affected my confidence and the way I am. I am [aware that] I have this scar, and I am now really conscious of it. I am also conscious of how this has affected my modeling career, and I know now that I can no longer accept work that requires me to have close-up face shots," she told an online tabloid about how the nasty and unpleasant incident changed her career prospects forever.
She admitted that she can no longer do closeup shoots, and that the marks on her legs make it difficult for her to even pose.
"I have two small scars on my leg that I am conscious of. I also feel the scar on my face may have lost me work," she said.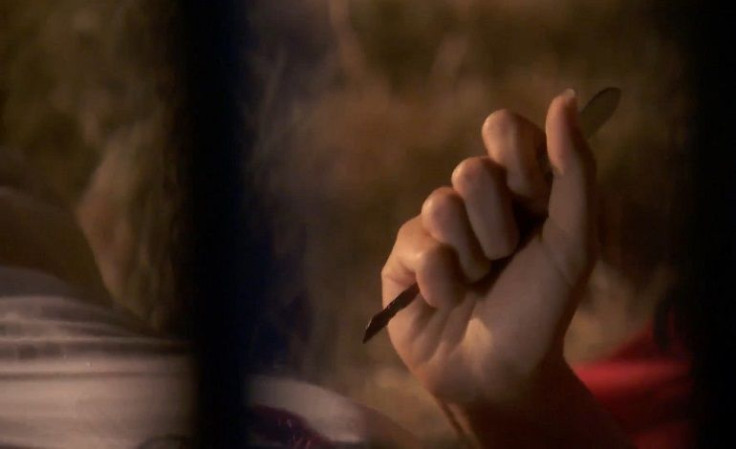 © 2023 Latin Times. All rights reserved. Do not reproduce without permission.