A lady who sued her mother's doctor, saying she should have never been born, has been awarded millions of dollars in damages.
Evie Toombes, a British showjumper born with spina bifida, filed a groundbreaking "wrongful conception" lawsuit against her mother's doctor. According to The Sun, Evie's spinal deformity means she spends up to 24 hours a day linked to tubes.
Dr. Philip Mitchell was sued by the 20-year-old for failing to properly advise her mother while she was pregnant. Evie Toombes argues that if Dr. Mitchell had told her mother that she needed to take folic acid supplements to reduce the danger of her baby developing spina bifida, she would have postponed her pregnancy. This would have resulted in Evie's omission from the world.
According to the Daily Mail, in a landmark London High Court judgment on Wednesday, Judge Rosalind Coe QC upheld Evie's cause. The judge determined that if Evie's mother had been given the correct information, she would have postponed her attempts to procreate.
Evie's lawyers have not estimated the exact amount yet. However, the numbers will most certainly be a large sum to cover the cost of her permanent care demands.
Evie Toombes' mother, Caroline, had already testified in court that if Dr. Mitchell had counseled her appropriately, she would have postponed her pregnancy plans. "I was advised that if I had a good diet previously, I would not have to take folic acid," she told the judge.
Evie's barrister, Susan Rodway QC told the court (via New York Post), said that Toombes' had sued for "wrongful conception" for "having been born in a damaged state."
The decision is significant because it establishes that a healthcare expert can be held accountable for faulty pre-conception advice that results in the birth of a baby with substantial health problems.
"This was a very precious decision to start a family because she herself had lost her parents when she was young," Rodway told the judge.
"They had been refraining from sexual intercourse until after they had received advice at this consultation," she added.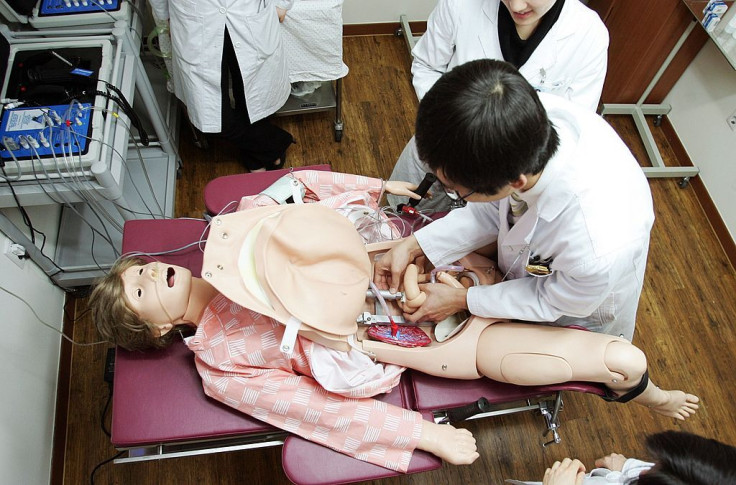 © 2023 Latin Times. All rights reserved. Do not reproduce without permission.