A woman has sued popular blender company NutriBullet claiming that the appliance malfunctioned and exploded while in use, leaving her seriously injured with lacerations and multiple burns in its aftermath.
The victim identified as Folana Jackson has filed a lawsuit against NutriBullet alleging that their NutriBullet 900 blender allegedly blew off its canister while the blades were still spinning. Jackson was reportedly making a juice with garlic, ginger, sliced lemons, and water at the time of the accident.
The accident left the victim with mangled fingers, as well as severe burns and scars on her left hand, wrist, arm, leg, and right breast, TMZ reported.
Jackson reportedly used the blender for just 1 minute before the appliance exploded after friction and heat caused a pressure build-up in the canister. The victim accused in her lawsuit that the still-spinning blades caused lacerations and that she suffered serious burns from the juice that splashed on her. Jackson is currently being represented by attorneys at Abir Cohen Treyzon Salo, LLP.
However, NutriBullet responded claiming that the allegations are simply not possible, and stated that "NutriBullets obey the laws of physics."
Approximately 14 people have filed lawsuits against NutriBullet alleging that they were severely injured when their NutriBullet blenders exploded. However, the company has denied responsibility for all the consumers' injuries.
"As plaintiffs' attorneys are well aware, numerous tests, including those already performed by their own experts, establish that NutriBullets cannot 'hyper-heat room temperature ingredients and rupture in a short period of time. In fact, experts for the plaintiffs' lawyers have testified under oath that a separation of the NutriBullet blade and cup assemblies due to a build-up of heat and pressure could only occur after 10-20 minutes of continuous use," the company said in a statement.
"People were coming out of every state in the country, calling saying they've been injured by this machine," Treyzon of Abir, Cohen, Treyzon, Salo LLP, who claims they have 86 pending claims against NutriBullet, said in a statement.
Laura Lambros, a victim of a similar NutriBullet accident, claimed in her lawsuit that her hand was severely injured after the device's cup "popped off the base" and her pinky and ring fingers got caught in the blade.
Another victim Michael Mori said that he suffered "lacerations all over his hand" after his blender exploded in December 2020, reportedly ending up with 33 stitches to his hand, according to Fox News.
Pam Richardson, an Army veteran, said that the canister allegedly detached itself and shot itself at her face when she was using her NutriBullet blender in September 2016.
"I mean it literally just shot and you could hear it just like a gunshot, it had recoil and everything and it just shot me straight up in the face," Richardson said. "This part hit here and all my teeth in the front were broken."
Following the incident, Richardson reportedly ended up with multiple fractured teeth.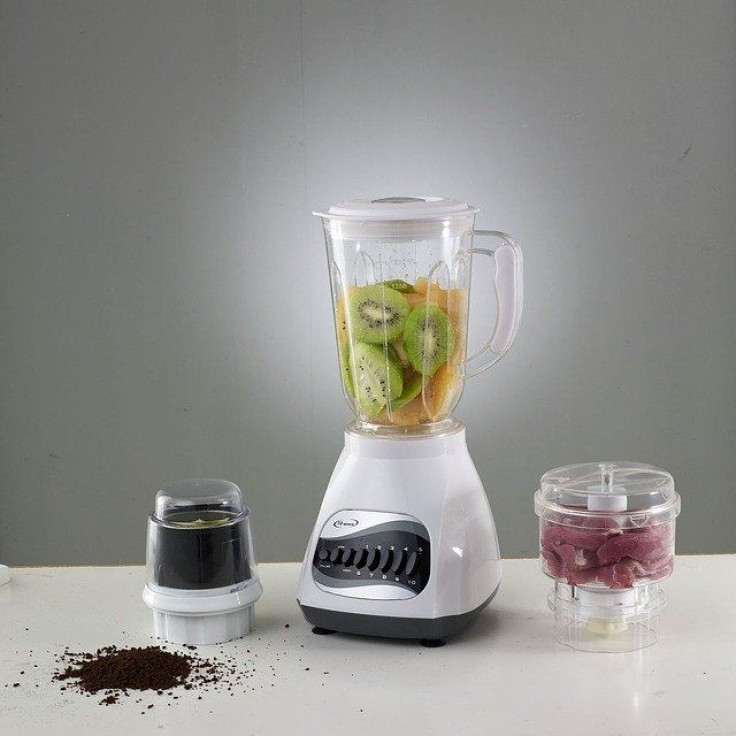 © 2023 Latin Times. All rights reserved. Do not reproduce without permission.