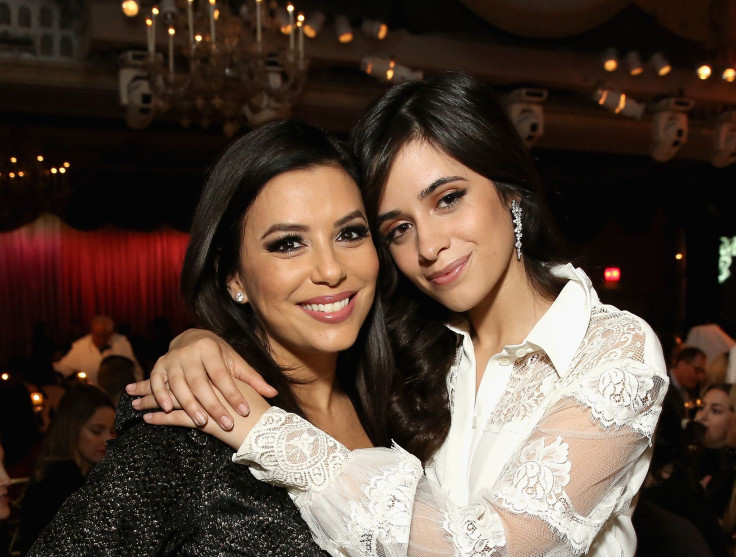 L'Oreal Paris celebrated the twelfth anniversary of its annual program Women of Worth, a philanthropic cause that champions inspiring women who are making a difference in communities across the country, at The Pierre in New York City.
During the event all the L'Oréal Paris celebrity spokeswomen, including Eva Longoria, Camila Cabello, and Elle Fanning, celebrated the ten new honorees. Women of Worth embody L'Oréal Paris' iconic philosophy, "Because I'm Worth It," and demonstrate the powerful connection between giving back and igniting a sense of self-worth. Over the last twelve years, the program has recognized more than 100 women who find beauty in giving back – selflessly, tirelessly and passionately volunteering their time and energy.
The brand is donating a $10,000 grant to each honoree for their causes. Shandra Wowruntu was unveiled as this year's National Honoree, selected via public vote, receiving an additional $25,000 towards her cause.
"This for me is what the brand is about. This event is so great especially in today's climate with what women are going through," said Eva Longoria. "This is an important moment for women and their worth, and we are going to be a part of it."
"Wow…WOW. I feel so full being here, and I hope I get to come back next year," added Elle Fanning. "My honoree and I follow each other on Instagram…sitting next to her I feel so lucky."
Find below the full list of this year's honorees:
Lulu Cerone – Founder of LemonAID Warriors, connects children to worthy causes and provides unique action plans to create tangible social good.
Charlotte Tidwell – Founder of Antioch for Youth and Family, provides meals to the Western Arkansas community, where one in five people are food insecure.
Deborah Jiang-Stein – Founder of unPrison Project, builds literacy, mentoring and life skills capacity for women and girls in prisons, and for their children, to help cultivate critical thinking as tools to plan, set goals and prepare for a successful life after prison
Rana Abdelhamid – Founder of IM(WISE) International Women's Initiative for Self-Empowerment is an international grassroots movement devoted to encouraging self-empowerment among Muslim women. With a focus on self-defense, storytelling, social entrepreneurship and organizing training.
Shandra Wowruntu – Founder of Mentari, provides assistance to victims of human trafficking at no cost to the clients through DREAM: Direct services, Resources, Education, Advocacy, and Mentorship.
Valerie Weisler – Founder of The Validation Project, works with more than 6,000 teenagers in 105 countries, providing them with the resources and guidance they need to develop confidence and gain self-worth.
Leanne Huebner – Founder of Minds Matter National, transforms the lives of high-potential students from low-income families by broadening their dreams and preparing them for college success
SreyRam Kuy – Founder Dog Tag Bakery gives wounded veterans who are struggling to re-enter the civilian workforce the opportunity to learn successful business skills and achieve their dreams of running their own small business.
Theresa Flores – Founder of S.O.A.P. 'Save Our Adolescents from Prostitution,' raises awareness and provides resources for victims of human trafficking.
Cassandra Lin – Founder of Westerly Innovations Network, uses innovative ideas to solve community problems. Its recent project, Turn Grease into Fuel (TGIF), is a sustainable system that collects used cooking oil from residents and restaurants, converts it to biodiesel, and distributes the biofuel to local families for emergency heating assistance.
© 2023 Latin Times. All rights reserved. Do not reproduce without permission.