WrestleMania 38 is months away but it appears plans are in motion on what to expect. With the promotion welcoming back fans, there is a possibility that the WWE may revert to the one-night event.
It will be recalled that the WWE changed things up due to the pandemic. The last two WrestleManias were stretched across two nights due to compromised fans in attendance. WrestleMania 36 had no one present when it took place.
But with WWE fans now back, WrestleMania 38 could be different. This is assuming that the pandemic situation does not get worse.
Most know that the Delta variant has been raising the alarm once more all over the world so this is subject to change.
Regardless, what is more, important is to see the matchups for the annual WWE spectacle. This early, it appears a showdown between Roman Reigns and Dwayne "The Rock" Johnson is being teased.
These are pure rumors and nothing has been set. But if one backtracks a bit, Reigns has often mentioned the name of his cousin in past interviews.
With Reigns portraying a heel and being successful at it, such could make sense. But the next question is whether the WWE title will be on the line.
Right now, Brock Lesnar is in focus. He announced his return at WWE SummerSlam and is undoubtedly eyeing Reigns' universal title. At some point, both are going to collide and there is no telling if the title will change hands.
Also, Lesnar would need to have a new dance partner to allow Reigns to feud with the Rock. Nothing has come close to that by now and some speculated it would be a Reigns vs. Lesnar main event at WrestleMania 38.
It would be best to take these with a grain of salt for now. In focus is Reigns vs. Lesnar with the Universal title on the line. A changeup could happen in the coming months in terms of the storyline. If not, that Roman Reigns vs. "The Rock" dream match may have to wait.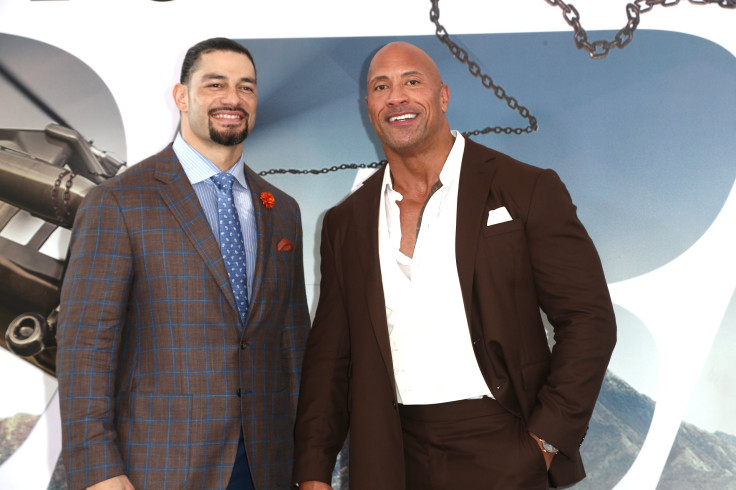 © 2023 Latin Times. All rights reserved. Do not reproduce without permission.