A 16-year-old girl Wyoming junior high school student has been handcuffed and arrested for trespassing on Thursday after entering school grounds without a mask on several occasions in defiance of a district mandate.
Grace Smith, an honors student at Laramie High School, was apprehended on Thursday after serving two consecutive two-day suspensions for violating the mask mandate amid the ongoing COVID-19 pandemic.
The teen was initially ticketed after being called out for not masking up the first time, believing the rule violates her constitutional rights, the New York Post reported.
"I just left," Smith said, recalling what she did after her first suspension from Laramie High School. "Then, after talking to our attorney, we decided to push it, so on Tuesday, I didn't [leave] and took the citation for $500 and left."
The teen would return on Thursday following a two-day suspension but again lashed out on having to mask up, arguing she had a right to be in the school. Administrators then moved to slap her with another ticket for trespassing, calling on authorities to place her in handcuffs after adamantly refusing to leave the premises.
Video posted on YouTube also revealed the moment an officer asked if Smith was "still refusing to leave" after receiving the citation early Thursday before announcing he needed to take her into custody.
According to Grace's father, Andy Smith, school officials had previously declared that no arrests would be made against students defying the district's mask mandate, which was approved on Sept. 8, Fox News noted.
The rule is set to expire this week on Oct. 15 but its board of trustees will revisit the policy in a meeting on Wednesday to tackle whether there is a need to extend the duration of the measures.
Meanwhile, in Michigan, parent James Stewart filed a 23-page lawsuit in the U.S. District Court for the Eastern District of Michigan on Monday against a school district in the Wolverine State on behalf of his daughter, Morrah Stewart, for enforcing a county-wide mask mandate that applies to K-12 schools.
The paperwork, which stems from an anti-mask protest by the students in September, contends that Washtenaw County's mask mandate violates procedural and substantive Due Process rights and the Equal Protection Clause of the U.S. Constitution.
The rule is currently enforced by Manchester Community Schools, including Manchester High School, according to Law&Crime.
It falsely claims that masking up saw the young Stewart "suffer an overall possible simultaneous drop in oxygen saturation of the blood," sharing a myth often spread by COVID-19 skeptics on social media that has been resolutely debunked by medical experts.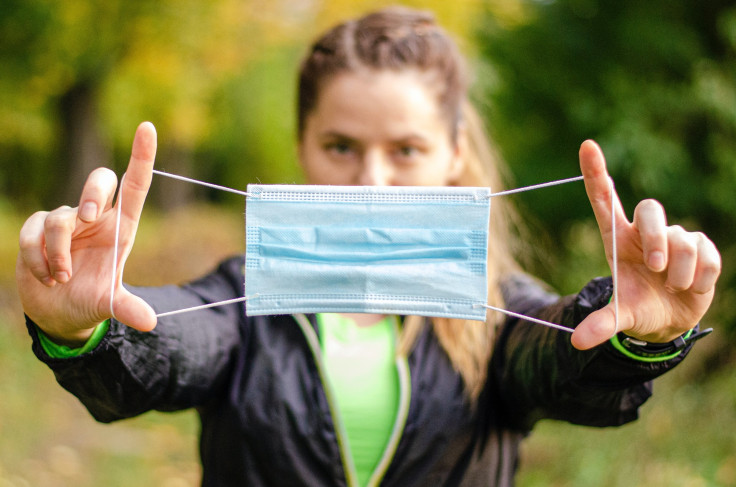 © 2023 Latin Times. All rights reserved. Do not reproduce without permission.