A new study released on Monday reported that young LGBTQ people online are twice as likely to receive hate speech and harassment online than their peers, as the report claims that minority groups tend to be more targeted online.
The annual Digital Youth Index study, which is done by the U.K. firm Nominet, said that, based on their research, minority groups like those in the LGBTQ community and those with a mental health condition are more likely to have a negative experience online due to hate speech targeting, according to the Irish News.
Based on their study, over 52% of the LGBT youths, which is defined as people between the ages of eight and 25, have seen more distressing content and hate speech in social media platforms than their heterosexual peers, The Guardian reported.
Many experts in the field have pointed at the study saying that it helps illustrate the social problems and barriers faced by LGBT youth online, and that serious hate speech and harassment issues like cyberbullying target queer youth specifically, Metro reported.
"Very concerningly, many LGBT+ people reported that they haven't told anyone they're being bullied likely because they are afraid they will be judged for their gender or sexual orientation," Dominic Arnall, a chief executive at charity 'Just Like Us' said.
Based on the results of the study, three out of 10 young people have found their sleep negatively affected by the Internet, and over one in four people who were asked would like to spend less time on their mobile and Internet devices.
"It's never been more important for young people to feel connected, included and secure when they're online," Nominet chief executive Paul Fletcher said. "Growing the diversity of the UK's digital talent pool and increasing digital skills for all young people is vital not just for improving social mobility and the economy, but for building the kind of society we need, today and tomorrow.
"Completing this research over a number of years allows us to compare young people's digital skills, their use of online services and their mental health and overall wellbeing over time. Society depends on young people learning to thrive in our increasingly digital world," Fletcher continued.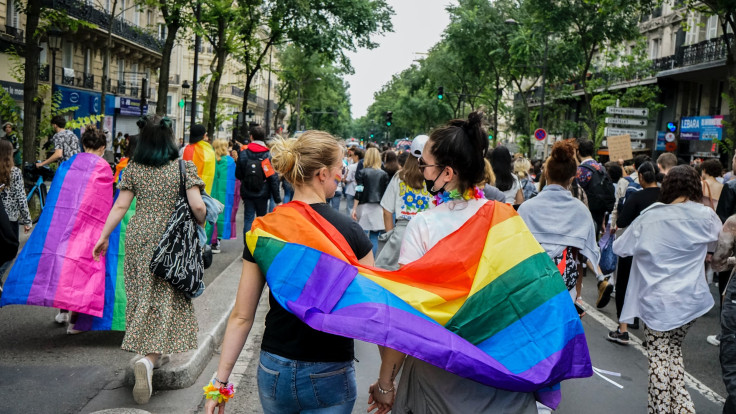 © 2023 Latin Times. All rights reserved. Do not reproduce without permission.