A Huntington Beach man who reportedly served as a youth soccer coach has been accused of offenses the possession, distribution, and production of child pornography, as well as the exploitation and abuse of minor victims.
Mark Phillip Oster, 61, a former referee and coach of the American Youth Soccer Organization between 2015 and 2021, has been named in a four-count indictment on Wednesday, Aug. 25, charging him with two counts of producing child pornography, one count of distributing child pornography, and one count of possessing child pornography.

Oster has been in federal custody since July 30 and is scheduled to be arraigned in the United States District Court of Santa Ana this Sept. 7, according to the United States Department of Justice.
After Oster was investigated for the charges, the FBI also reportedly uncovered evidence indicating that Oster engaged in illegal inappropriate conduct with minor victims.
If convicted of the four counts in the indictment, Oster could face a maximum sentence of 100 years in federal prison.
In a similar but unrelated incident, Thomas Davis, 41, of Mansfield, a teacher at Foxborough High School, has been arrested on Thursday, Aug. 26, and charged for the possession of child pornography and receiving child pornography over the internet, CBS Boston reported.
After law enforcement seized Davis' laptop, they reportedly recovered some 40 images of child pornography including images of minors under the age of 12 from his device.
Davis has appeared before U.S. District Court Magistrate Judge David H. Hennessy in a pre-trial and has been detained pending a probable cause and detention hearing scheduled for Sept. 1.
In another incident, the Santa Ana Unified School District in Orange County, California has reportedly discreetly paid US$2.175 million to settle a lawsuit related to child abuse levied against them.
The complaint was filed by the families of six boys who claimed they were sexually abused and harassed between 2013 and 2015 by a former Segerstrom High School part-time baseball coach named Carlos Salcito Sales Jr.
The lawsuit, filed in 2017, claimed that the school was negligent in hiring Sales Jr. and other part-time coaches. The lawsuit also accused the school officials of failing to report Sales Jr's crimes to the authorities to protect the school's reputation, according to East Bay Times.
Sales Jr. allegedly sent inappropriate texts and photographs, including photographs of his genitals to some players, asking them to masturbate and send back their nude photos. He also reportedly asked them if he could join them in having sex with their girlfriends.
The disgraced coach also reportedly rubbed himself against the boys while they were doing squats in the weight room to "spot" players during weightlifting sessions, the lawsuit alleged.
District officials revealed that the final decision to settle and pay the victims and their families was jointly reached by the victims' attorneys and the district's insurance provider, Alliance of Schools for Cooperative Insurance Programs.
Sales Jr. eventually pleaded guilty to 16 felony counts involving 10 victims and was sentenced to two years in prison in 2018.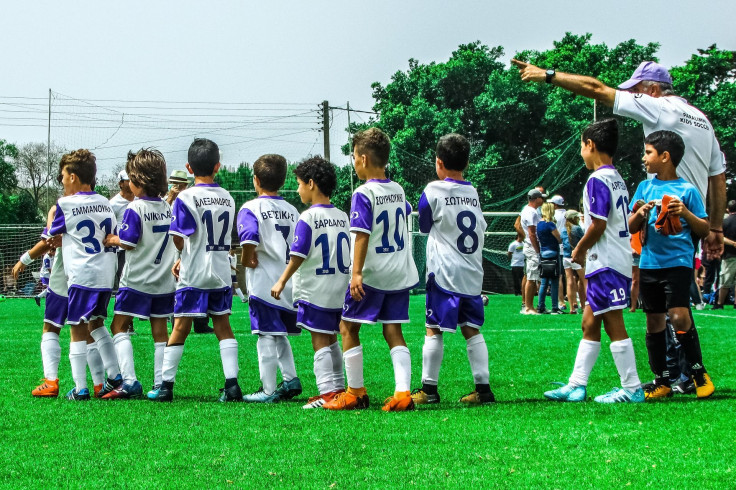 © 2023 Latin Times. All rights reserved. Do not reproduce without permission.