In a hormone-fueled attack, a massive Siberian tiger claimed the lives of a zookeeper and another tiger at a South African wildlife park. The tiger named Jasper climbed over a 12-foot-high electric fence during the incident. Seaview Predator Park in Port Elizabeth, South Africa was evacuated following the attack. A formal investigation has been launched.
On Wednesday, June 16 the enclosure in which Jasper and its sibling, a female tiger named Jade, reside was under maintenance. During the maintenance, the electricity to the 12-foot-high electric fence was turned off. Taking advantage of the situation, Jasper climbed over the fence. It managed to reach the space between the electric fence and the outer fence.
Unfortunately, when Jasper jumped into space between the two fences, zookeeper David Solomon was in the area as well. He had been going about his regular tasks and was in the process of getting water from a tap located in the interstice.
When Solomon noticed the tiger, he tried to flee by climbing over the outward fence, The Sun reported. However, Jasper managed to bite his caregiver. Dragging the man off of the fence, the tiger fatally mauled him. After the attack on Solomon, the 675-pound tiger climbed over the fence into the next enclosure.
In the next enclosure was another pair of tigers, a male tiger Judah and, its female sibling, Amber. Inside the enclosure, the two male tigers got into a ferocious fight. Jasper managed to fatally wound Judah. He proceeded to try and mate with Amber. Zoo authorities sought help from Kragga Kamma Veterinary Hospital. A vet arrived and tranquilized both Jasper and Amber.
The bodies of the two victims, Solomon and Judah, were removed after the tigers were tranquilized.
When the incident took place, the park took steps to ensure public safety. Visitors around the park were evacuated. Those in the park's restaurant were asked to remain inside the restaurant till the situation was under control, The South African reported. On Thursday, June 17 the park remained closed.
Seaview Predator Park shared that Solomon had been employed at the park for 15 years on their Facebook page. The 52-year-old who had raised Jasper since he was a cub had his neck snapped during the attack.
South African Police Service confirmed that an investigation has been launched into the incident.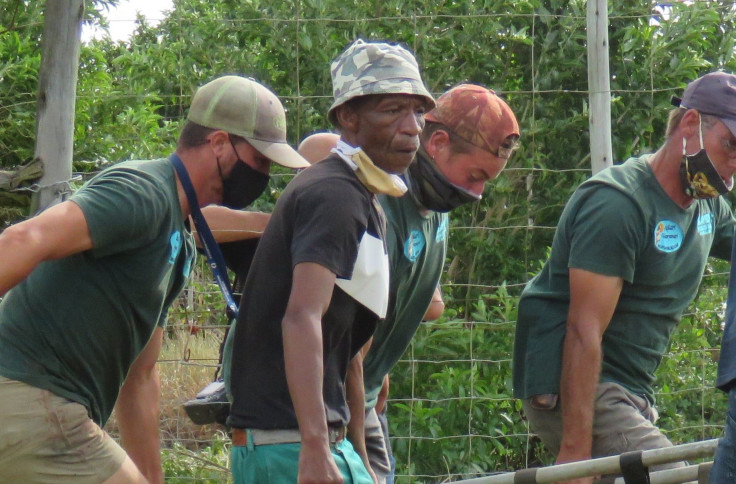 © 2023 Latin Times. All rights reserved. Do not reproduce without permission.