A 19-year-old boy reportedly died 48 hours after he was administered the first dose of the COVID-19 vaccine in Madhya Pradesh, India on Saturday, Nov. 6.
Shubham Parmar, 19, was administered his first dose of the COVID-19 vaccine at Bhanvra village in Madhya Pradesh on Saturday afternoon, Nov. 6. After receiving the jab, he was monitored alongside several other vaccine recipients for about half an hour by a health team before he returned home, News18 reported. Health officials have not disclosed the specific vaccine brand the teen received, as of press time.
Even though Parmar spent the rest of the day healthy and fit, the next day morning, on Sunday, Nov. 7, the boy reportedly started vomiting and had to be rushed to a civil hospital in Ashta. As his condition deteriorated, he was later transferred to Sehore District Hospital which could better support his treatment. However, he succumbed to his condition and died the next day, on Monday, Nov. 8 morning.
The local health administration has ensured that necessary vaccine protocols had been followed during the boy's inoculation and that his health was monitored as per the post-vaccination protocol.
Parmar's autopsy was conducted by the All India Institute of Medical Sciences (AIIMS) in Bhopal. His cause of death will be ascertained based on the AIIMS report. According to the information provided by Parmar's father Man Singh, AIIMS doctors informed him that they will submit the results of the autopsy within eight days to the concerned police station in the area.
In a similar but unrelated incident, a 59-year-old man reportedly died from a blood clot in his brain after he took a dose of the AstraZeneca COVID-19 vaccine.
Neil Astles, 59, who received a first dose of the AstraZeneca vaccine on March 15, reportedly began to suffer from headaches on March 26 and started vomiting on April 2. He was quickly admitted to a hospital.
However, his health condition worsened and Astles was declared dead on April 4 at 5:22 p.m., according to WalesOnline.
A CT scan revealed that Astles had developed cerebral thrombosis, which may have been due to an adverse reaction to the vaccine.
"The vaccine never even entered our minds because it was nine days after that he developed headaches," Astles' wife, Carole, said.
She said her husband had been fit and healthy before taking the vaccine shot. "It's just not fair," she added.
As of Oct. 27, there have been 424 similar cases associated with the first dose of the AstraZeneca vaccine, of which 72 had been fatal, according to Dr. Gary Peters, from the Medicines and Healthcare products Regulatory Agency (MHRA).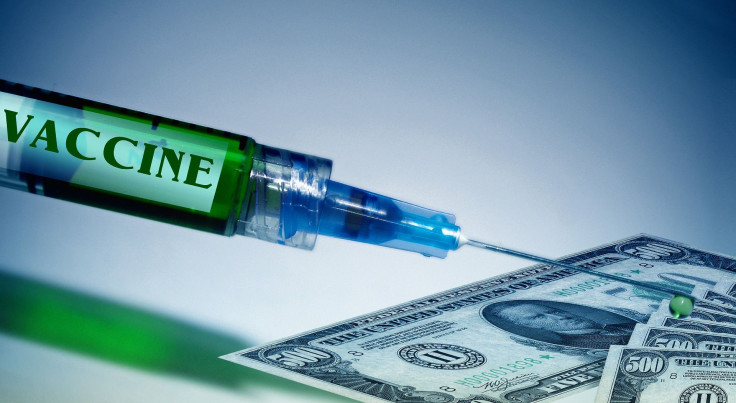 © 2023 Latin Times. All rights reserved. Do not reproduce without permission.