A 20-year-old college student who resisted getting the vaccine after telling his mother that he was young and healthy enough has reportedly died of coronavirus complications in North Carolina on Monday, Sept. 27.
Earlier this year, Tyler Gilreath, 20, told his mother Tamra Demello that he didn't need the vaccine's protection since he was young, healthy, and didn't have any pre-existing conditions, rebuffing the offer of a shot. Gilreath would test positive for coronavirus on Aug. 20 and tragically succumbed to COVID-19 complications on Monday, Sept. 27 after some five weeks of severe illness, the Herald reported.
"When they're 20, you can't make them do what they don't want to do anymore," Demello said. "You can cajole, you can threaten. I can't physically pick him up and put him in the car."
After months of convincing, Gilreath finally agreed to take the vaccine just in time for his mother's 60th birthday. He promised her that he would get vaccinated as soon as he reaches the University of North Carolina at Wilmington, where he was planning to major in computer science.
However, within days of moving into his college in Wilmington, the young man tested positive for coronavirus. After struggling with the severe illness for more than four weeks, Gilreath succumbed to complications and was reported dead on Monday, Sept. 27.
Around Sept. 7, Gilreath's fever and other major symptoms subsided and he tested negative for the virus. However, during this time he reportedly developed a sinus infection that made its way to his cranial cavity. Eventually, the sinus infection reached Gilreath's brain and ruptured. On Sept. 26, doctors confirmed that he was not going to survive. A day later, on Monday, Sept. 27, they took him off life support.
Demello is urging parents of children who haven't yet been vaccinated to encourage them to get the shot as soon as possible.
"It's not just a young person's life, it's their family and everybody around them," Demello said. "Everybody cares about him, I can't tell you how much outpouring we've had of people who were praying for him and care about him."
"I told his stepmom, we're supposed to be planning graduations and weddings, not funerals," Demello added.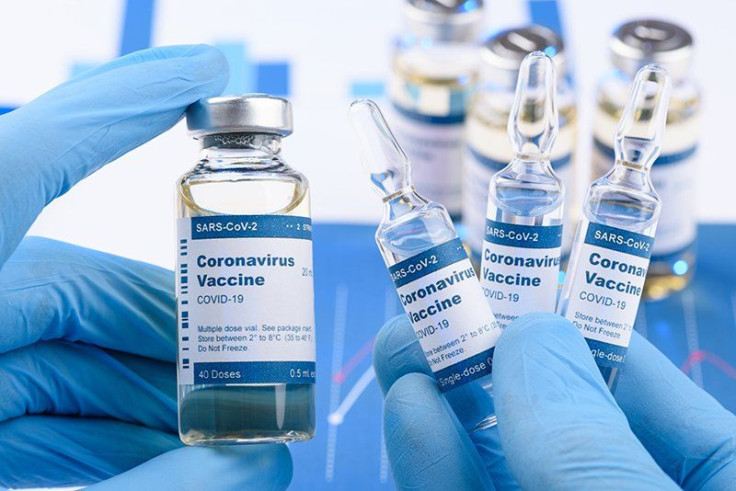 © 2023 Latin Times. All rights reserved. Do not reproduce without permission.