Greta Thunberg finds herself in an unusual situation, facing a criminal conspiracy probe in India tied to farm protest tweets. The 18-year-old accidentally shared some tweets showing what she was told to write on Twitter tied to the ongoing farmers' revolt in India.
The tweets were immediately deleted but some outlets were able to capture screenshots of the tweet. The message showed a list of "suggested posts" about the ongoing protests and what to post. Also, some of the things she was asked to repost included tagging other celebrities such as Rihanna.
Canada's Poetic Justice Foundation was allegedly the one who created the campaign materials and social media templates. The said group is also believed to be behind the creation of events to provoke challenge and disrupt systematic inequities and biases, Time Now reported.The deleted posts popped up on Facebook by the group, something that was eventually shared by some celebrities.
Thunberg would eventually create a new post, indicating that the hate and threats will not stop her from speaking out in support of thousands of Indian farmers locked in a standoff with the government.
"I still #StandWithFarmers and support their peaceful protest. No amount of hate, threats or violations of human rights will ever change that. #FarmersProtest," the Swedish campaigner posted on Twitter.
It remains to be seen if this would be enough to appease the situation for Thunberg. Delhi police have started a formal investigation, accusing the 18-year-old of creating disharmony and also being part of a larger conspiracy.
High-profile Indian celebrities have made a stand and joined the attacks on celebrities abroad for getting involved in the farmers' revolt that has been plaguing India for the last two months.
That included Kangana Ranaut who called protesters as terrorists and Rihanna a fool after tweeting: "Why aren't we talking about this?"
Delhi police clarified that their probe was not about the overseas conspiracy against Thunberg but about the toolkit on her post advising people to show support for protesters.
Hundreds of thousands of farmers in India have been locked in a defiant standoff with the government since late last year over three agriculture reform laws approved in September, CBS News reported.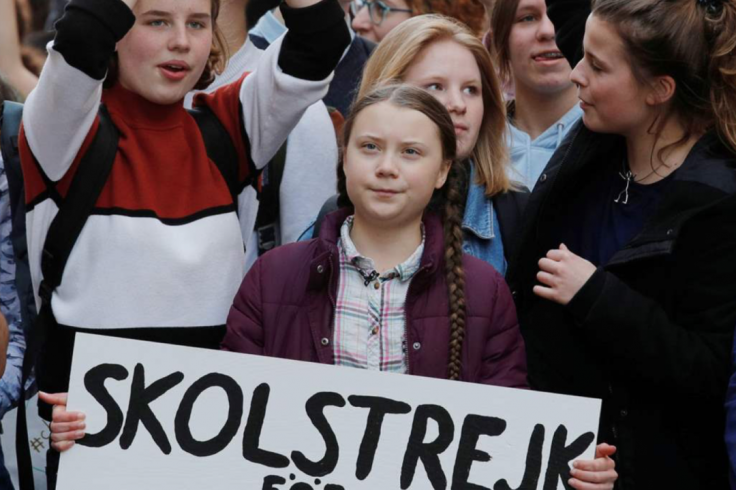 © 2023 Latin Times. All rights reserved. Do not reproduce without permission.