As Christmas approaches, a lot of families on vacation will certainly want to experience more than the typical family-led suburban or city Christmas that they're used to time and again. People want new experiences, and when's the best time to do that than when your loved ones are free enough to spend a few days with you?
With that being said, especially for the typical American household, instead of galavanting on another trip to Europe or Asia, why not consider some of these warm, Latin American countries that can give you the best experience of celebrating Christmas with your loved ones–memories that you can cherish for the rest of your lives?
Go to Peru for its great night market
If you want some unique artifacts for when you go to a different country to celebrate Christmas, one of the best places to do so would probably be Peru, specifically the city of Cusco, according to Time Out.
Beyond its great colonial architecture and tourist-ready ancient Incan wonders, Cusco also hosts a great nighttime arts and craft market called the Santurantikuy on Dec. 24, where you can buy various cultural knick-knacks and carvings of holy figures at the Plaza de Armas for a reasonable price.
The Santurantikuy, which has a great, 500-year history behind it, has a lot of awesome and creative carvings of holy religious figures that you can bring home, including the retablo, which is described as a handmade, relatively-portable box that shows the Nativity scene.
Reconsider your travel: Peru issused a Level 3 travel advisory due to the civil unrest happening in the country. The Valley of the Apurímac, Ene, and Mantaro Rivers (VRAEM), including areas within the Departments of Ayacucho, Cusco, Huancavelica, and Junin, due to crime and terrorism have a Level 4 travel advisory. Check out the details here before you travel.
Rio De Janeiro in Brazil for the best parties
If you're itching for a tropical Christmas getaway, there's no better place to do it in the world than Rio de Janeiro in Brazil. Its vibrant party and club scene and iconic, picturesque beaches makes it the best place for people who want warm weather or singles who want to party their Christmas away, Travel Pulse reported.
It has some of the world's most popular beaches, like the Ipanema or Copacabana beaches; and if you want to go clubbing to meet new people, you can go to the Arcos de Lapa area, which has a lot of clubs and bars that you can party at and enjoy the atmosphere of until the early dawn.
The city also has some genuinely breathtaking places that you can go to in order to enjoy the local culture better, including the famous Christ the Redeemer statue at the Pan de Açucar Mountain. The food in the Festival de Noéis also offers some unique Christmas food flavors to try out during your vacation, including farofa, cod, colorful rice, beans, and panettone.
An exclusive, refined Christmas at Punta del Este, Uruguay
If you want a bit of class and sophistication in your Christmas celebrations, then Punta del Este in Uruguay might have some of that refinement that you and your loved ones might be looking for.
During Christmas Eve, tourists can go around the festive environment of the city and enjoy the music and the dancing in the area, including the crafts market of Gorlero Avenue or the clothing and jewelry stores at 20th Street.
It's also a foodie heaven with a lot of five-star gourmet restaurants that offer such delicious food like Neapolitan and Genoese dishes at Il Faro Italiano restaurant or Japanese-style fusion dishes at OVO Restaurante.
At Punta del Este, you can get a taste of the fancy life at Christmas, while being at a different locale that gives you, for example, a great view of the marina at night.
Wherever you go, enjoy Christmas with your loved ones
Bring a little bit of spark in your annual Christmas traditions, and celebrate them at these awesome Latin American locales with your loved ones. It's an experience you'll never forget, and truly, you and your loved ones deserve something unforgettable for Christmas.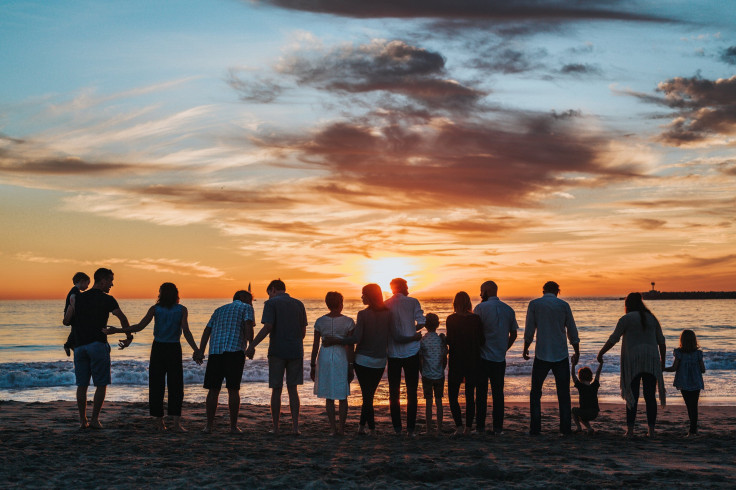 © 2023 Latin Times. All rights reserved. Do not reproduce without permission.