A 3-year-old toddler girl reportedly died on Friday, Aug. 12, after she was thrown against a wall by her mother and her mother's boyfriend in St. Petersburg, Florida.
The accused couple, identified as 33-year-old Monica Williams and 24-year-old Daquan Lindsey, has been arrested and charged with murder for the death of 3-year-old Brandy Crews after they allegedly threw the child against a wall, leaving her unresponsive and suffering from head trauma on Tuesday, Aug. 9.
After hurling the child against the wall, instead of calling the medical team, Williams and Lindsey allegedly waited for about 40 minutes to call 911. When paramedics arrived, Crews was found to be pulseless and unresponsive, after suffering from head trauma.
The girl was immediately taken to a hospital by rescue personnel. They were able to revive her, but doctors determined that she had no brain activity. The child, who was essentially brain dead, died three days later on Friday, Aug. 12, the Tampa Bay Times reported.
Medical workers reportedly found burns, cuts, fractures, and hundreds of small scars throughout the girl's body. The wounds were all in various stages of healing.
There were four children in the couple's residence. A young boy, and two additional children under the age of 14, were removed from the home following the incident.
A 4-year-old child who resided in the residence also had similar marks, bruises, and scarring that looked like they were intentionally inflicted. When a medical professional looked at another 3-year-old child in the residence, the toddler was found to have had a swollen foot and a fractured hand. The child was reportedly scarred by Lindsey who allegedly beat him with a belt to "teach him right from wrong."
In addition to the murder charge, Williams was also charged with four counts of child neglect and three counts of child abuse, all of which are felonies. Lindsey was also charged with two counts of child abuse with great bodily harm, which are felonies, FOX 13 Tampa Bay reported.
Lindsey and Williams are currently being held without bail at the Pinellas County jail as of Saturday, Aug. 13.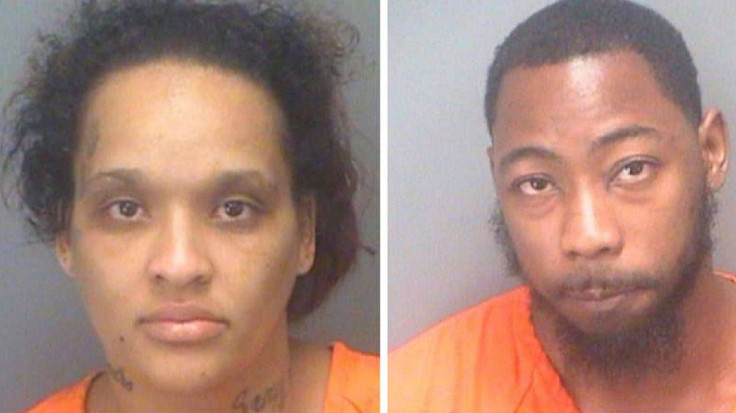 © 2023 Latin Times. All rights reserved. Do not reproduce without permission.