Two teenage parents have been charged for the tragic death of their 4-month-old infant after traces of cocaine were found in the baby's body as well as his feeding bottles, authorities reported.
Teen couple, Brady Wearn, 18, and Mary Bedenbaugh, 17, have been arrested and charged with homicide by child abuse and unlawful conduct toward a child on Wednesday, June 23, according to Insider.
Police officers reportedly rushed to the suspects' home in the small town of Prosperity after it was reported to 911 that the infant was unresponsive and not breathing, according to the Newberry County Sheriff's Office. The child, whose name and gender have not been released, was immediately rushed to a nearby hospital but was pronounced dead the same day.
However, the newborn's toxicology reports revealed that the baby had "measurable levels" of cocaine in the body. The infant victim's feeding bottles tested positive for the controlled substance as well, authorities confirmed. Police believe that the killer parents may have intentionally drugged their own child, New York Daily News reported.
The teen couple was reportedly submitted for a drug test and tested positive for a handful of illegal substances, including cocaine, fentanyl, and marijuana. Taking the drug tests and autopsy records into consideration, the infant's death was reportedly ruled as "sudden unexpected infant death associated with recent cocaine ingestion."
The parents were reportedly denied bond in a recent court appearance and are being held at the Newberry County Detention Center. If convicted, each could face 20 years to life in prison.
Newberry County Coroner Laure Kneece reportedly described the investigation as "very difficult and emotional" as it involved a dead baby. Sheriff Lee Foster agreed with Kneece and noted that drug use and abuse are "not victimless crimes."
"These are very difficult and time-consuming cases that Investigators have to sort through, and we have to wait for testing on items, which takes a few weeks. This is exactly why we take drug enforcement so seriously," Foster added.
In a similar but unrelated incident, a mother allegedly tortured her baby to death by making her stand in a laundry room for 3 days, Latin Times reported.
Malikah Bennett, 31, from North Carolina allegedly forced her 4-year-old daughter to stand in the laundry room as punishment for 3 days and did not allow breaks to sit, causing the girl to defecate in her pants, the victim's 13-year-old sister said.
In May 2021, the girl's remains were reportedly found buried outside of a home in Charlotte, North Carolina following an investigation after a phone call was made to police by a social worker who revealed that Bennett already has three pending minor child neglect charges involving two of her other children.
The teenage sister reportedly told the police that her sister got so weak that she fell out the back door and hit her head on the ground and died.
She also alleged that her mother dug a hole and buried her sister's body in it and made her help in the process. Police later reportedly recovered the shovel used in the crime from the home where the child's body was found nine months later.
Tammy Moffett, the victim's grandmother, 53, has also been arrested for concealing human remains and for being an associate in the murder. Bennett on the other hand is charged with felony child abuse, inflicting physical injury, felony concealing a death, and first-degree murder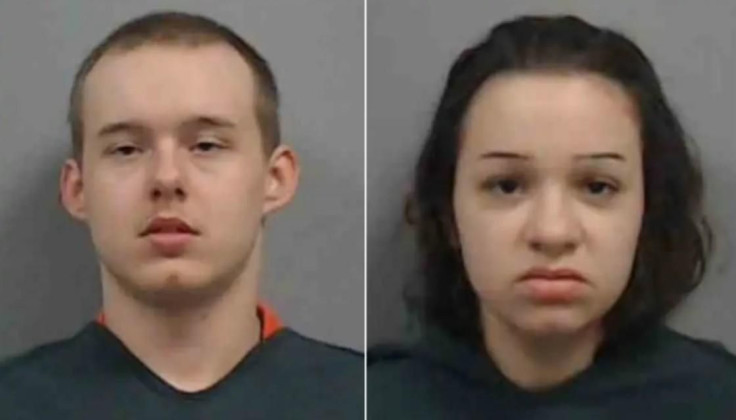 © 2023 Latin Times. All rights reserved. Do not reproduce without permission.