A North Carolina woman succumbed to COVID-19 and missed out on ever meeting her baby, who was born while being she was placed on a ventilator.
According to PEOPLE, Vicky Goodson was rushed to a nearby health facility in Charlotte on Sept.7, after she had dialed her sister and complained of breathlessness.
Goodson, 40, was heavily pregnant at the time of being admitted and became unconscious due to a medically induced coma. She was placed on extracorporeal life support before she died Tuesday, WSOC-TV reported.
Goodson's daughter Reign Monet was born precisely four days later after she was placed on the ventilator, on Sept. 11 via emergency C-section. In a GoFundMe campaign, Goodson's younger sister claimed that the delivery came as a surprise, given that the due date wasn't until mid-October.
Goodson's family maintained that the mom-of-one was extremely cautious all through the COVID-19 pandemic, but was possibly at a high risk all along as she was unvaccinated. A visibly heartbroken family member averred that Goodson "fought and fought for her daughter, who she never got to meet" in a recent interview to the media outlet.
Her family revealed that Goodson had planned on getting vaccinated after giving birth. The news of her unfortunate passing comes amid multiple warnings from the Centres for Disease Control (CDC) officials since the past week. Officials have implored pregnant women are at increased risk of hospitalization to get vaxxed at the earliest. Studies back the CDC's perspective about vaccines being completely safe for pregnant women, more so because the risk of getting infected outweighs other issues, if any.
The GoFundMe page has been set up to raise money for the baby. "She hasn't [sic] even got a chance to hold or meet her baby girl. This is so hard for us to do because if you know/knew VICKY we all know she is very independent and she likes to deal with situations on her own," said Nicky. Goodson worked in an elementary school cafeteria in the Charlotte-Mecklenburg Schools District.
Despite everything that ensued amid Reign's birth, the family believes the child is a "miracle baby". The child reportedly spent two weeks in the ICU before being brought home and did not contract COVID-19.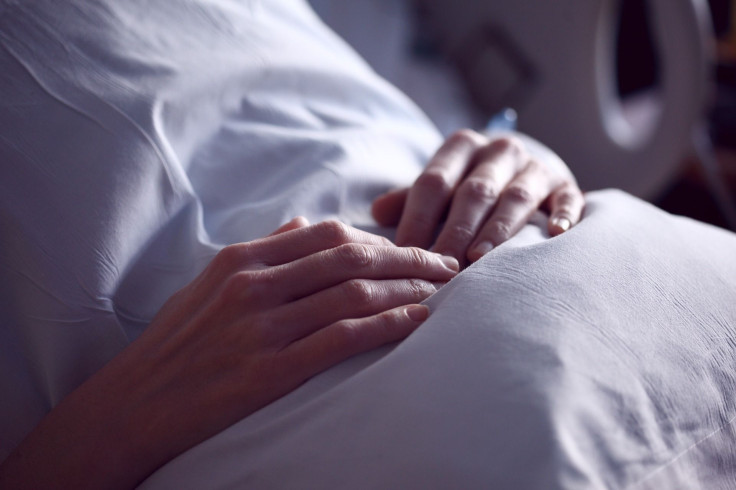 © 2023 Latin Times. All rights reserved. Do not reproduce without permission.