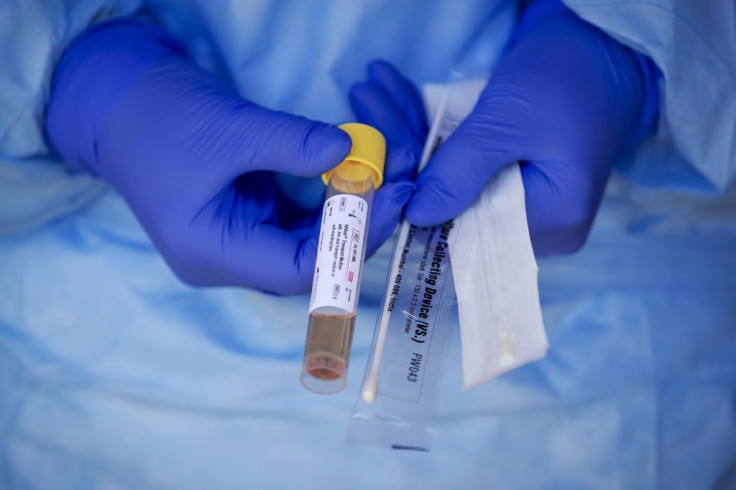 A 72-year-old man from Bristol is the longest recorded active coronavirus hauler, having tested positive for Covid-19 for more than 10 months. Medical experts said David Smith, who became infected with the virus at the start of the first wave in the UK in 2020 is the longest-ever recorded persistent infection with the virus.
The man, according to the Guardian, is a retired driving instructor with underlying health conditions such as a history of hypersensitivity pneumonitis as well as chronic lymphocytic leukemia. These conditions ultimately compromised his body's ability to fight infections resulting in 42 positive PCR tests.
While most people who get infected with Covid-19 shed the virus from their bodies within a couple of weeks, Smith experienced a long-term infection with persistent symptoms that sent him to the hospital seven times.
He said: "Whenever I went bad, I went really bad – down to death's door. My wife started to arrange a funeral five times."
A study took an interest in Smith's case to further learn the impact of these particular sets of underlying conditions on the coronavirus. The study also detailed the treatments he received from testing positive in May 2020 and all throughout his seven hospitalizations. A successful treatment ultimately cured him in early 2021. It took 45 days days after receiving the drug to finally record a negative PCR test result.
Smith was treated with the same antibody cocktail developed by Regeneron that was used to treat Donald Trump. The cocktail contains two antibodies, casirivimab, and imdevimab, which bind to different sites on the coronavirus spike protein, blocking it from infecting new cells.
The Covid-19 embattled Smith was granted access to the drug through a "compassionate use" program. This allows for an unauthorized therapy to be given if no other satisfactory approved treatment exists. However the said drug is no longer available under this program, and is not yet clinically approved for use in the UK.
At this point, Smith's doctors are now calling for improved access to such treatments for similar patients afflicted with a compromised immune system to alleviate their suffering. The doctors also emphasized that the virus evolved within Smith over the course of his treatment that lasted 10 months. They cited how the rise of new variant mutations could evolve during a person's infection making it more difficult for immuno-compromised Covid-19 patients to recover.
Smith has been doing well with his road to recovery. However, he still suffers the wrath of Covid-19. "I'll never be 100% because the Covid has destroyed my lungs, so I run out of breath quite quickly," he said.
"But every day I live now is a bonus. I always say, when you're lying down in the gutter, all you can see is the stars. I've been down to the bottom, and everything's brilliant now."
An Imperial College London study found that almost 40 per cent of Covid sufferers continue to experience symptoms 12-weeks after testing positive.
© 2023 Latin Times. All rights reserved. Do not reproduce without permission.