An 88-year-old Sun City Hilton Head community resident has been confirmed dead after reportedly being violently attacked by a 9-foot alligator after accidentally falling into a pond while gardening in South Carolina.
Octogenarian Nancy Becker's remains were found being "guarded" by a massive adult alligator at around 11:15 a.m. on Monday, Aug. 15, on the edge of a small body of water at the age-restricted planned community, Sun City Hilton Head, reported NBC.
Local law enforcement arrived at the scene some 30 minutes after being alerted of the gruesome discovery, according to Major Angela Viens of the Beaufort County Sheriff's Office
"When we responded, that's what we observed — that the alligator was basically holding her hostage, I guess," Viens told WJCL.
According to the local Sheriff's office, Becker's remains were recovered at around 1 p.m., some two hours after the brutal scene was first reported. South Carolina Department of Natural Resources (SCDNR) personnel managed to locate and catch the mammoth alligator at around 4 p.m. later that afternoon.
The huge reptile was subsequently extracted and euthanized. According to the SCNDR, the male alligator measured 9 feet and 8 inches from its snout to the tip of its tail.
The SCDNR and the Beaufort County Coroner's office are handling the investigation into the tragic death. This is the fourth established deadly alligator attack in the United States this year and the second in South Carolina.
A projected 100,000 alligators live in South Carolina, according to the South Carolina Department of Natural Resources.
University of Florida professor Frank Mazzoti noted that "people building homes where alligators live have caused the increase in attacks," in a TIME interview.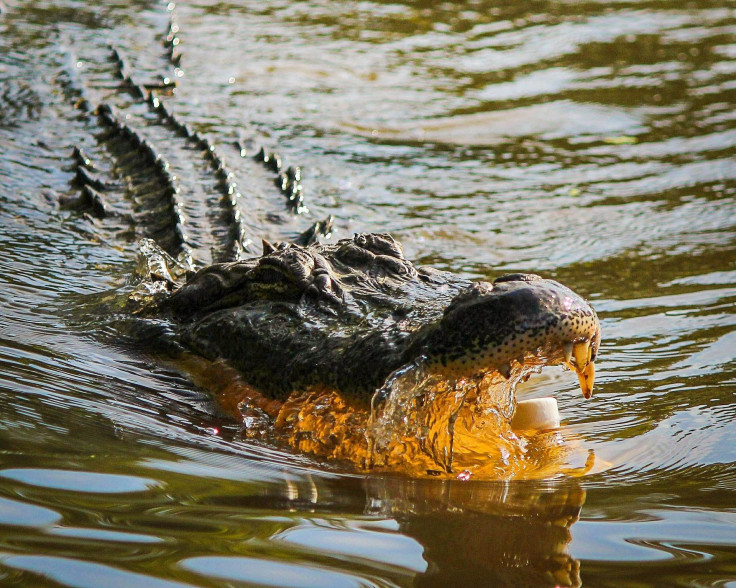 © 2023 Latin Times. All rights reserved. Do not reproduce without permission.