An abusive couple in Mississippi has been charged with capital murder and child abuse after they let their 5-month-old infant get infested with lice and subsequently starve to death.
On Oct. 6, 2021, officers of the Poplarville Police Department and emergency services rushed to a residence located in Lot 8 in the 1200 block of South McGehee Street after they received a 911 call alerting them about an unresponsive child.
Once law enforcement reached the address, they found an unresponsive 5-month-old child reportedly not breathing. The authorities immediately transported the baby to the Pearl River County Hospital and Nursing Home for treatment. However, the newborn was subsequently pronounced dead at the health facility, Law & Crime reported.
The infant was subsequently identified as baby Kairi Beck. Following the child's death, parents Kendra Makayla Beck, 20, and Takoda Jordan Miller, 23, were both arrested and initially charged with one count each of felonious child abuse and child neglect via deprivation of necessary clothing, shelter, health care, or supervision.
However, even though Beck remained in detention at the Pearl River County Detention Facility, Miller was released after posting bond. On March 22, officers arrested Miller again after a grand jury returned an indictment against him and Beck for capital murder.
The medical examiner's report played a critical role in the grand jury's decision to indict the couple in their child's death. The medical examiner's report determined the child's cause of death was due to starvation, WRJW reported.
Emergency responders who responded to the scene in October 2021, also reportedly found a second child, a 19-month-old toddler in the accused's home. After undergoing a medical examination, the minor was then removed from the care of Beck and Miller and placed in the custody of Child Protective Services (CPS). The two children were found infested with lice, covered in feces, and had severe diaper rashes.
On Tuesday, March 29, the defendants appeared before Judge Dina Richelle Lumpkin at the Pearl River County Courthouse for their arraignments where they were both ordered to be held without bond pending further proceedings.
According to the Mississippi Code, capital murder is punishable by up to life in prison without parole or the death penalty.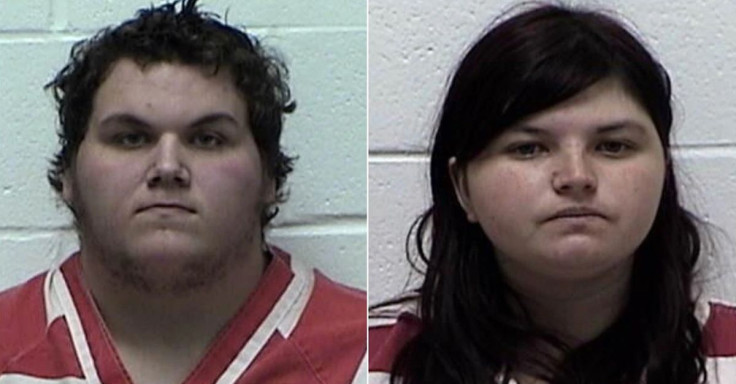 © 2023 Latin Times. All rights reserved. Do not reproduce without permission.