An actor was crushed to death by the massive backdrop of an opera set on Saturday, Oct. 9, in Moscow after something reportedly went wrong during the set change that caused him to be trapped by the giant descending background.
Yevgeny Kulesh, a 38-year-old performer who worked at the Bolshoi Theatre for around two decades, was reported dead after a mammoth backdrop fell on him during a set change of a live opera performance. Many in the audience reportedly thought the accident was part of the act until the music slowed to a stop and everyone on stage went into a panic, according to the New York Post.
"Stop, stop! Call an ambulance, someone got hit by the backdrop! There's blood!" an actor said in Russian before the curtain fell down.
Many in the audience were left shocked by the incident, especially as they believed it to be part of the show until the performers broke character and the lights of the theater went on.
The tragedy, which happened during a performance of the 19th-century opera "Sadko," was believed to have been caused by Kulesh accidentally going in the wrong direction during the set change itself, the BBC reported.
However, a former dancer at the Bolshoi Theatre condemned the death not as the mistake of the actor, but as the fault of the technical staff for not improving the safety conditions of the theater, according to The Moscow Times.
"Backstage is hell. Dancers damage their legs when sets and staircases fall over. There are no windows or ventilation," former dancer Nikolai Tsiskardze said. "We must not blame Yevgeny or find a scapegoat."
The accident is under investigation by the Moscow Investigative Committee.
This is not the first incident of accidental death in the Bolshoi Theatre within the past decade. In 2013, 65-year-old senior violinist Viktor Sedov fell down the orchestra pit and died, after having performed in the theater for four decades.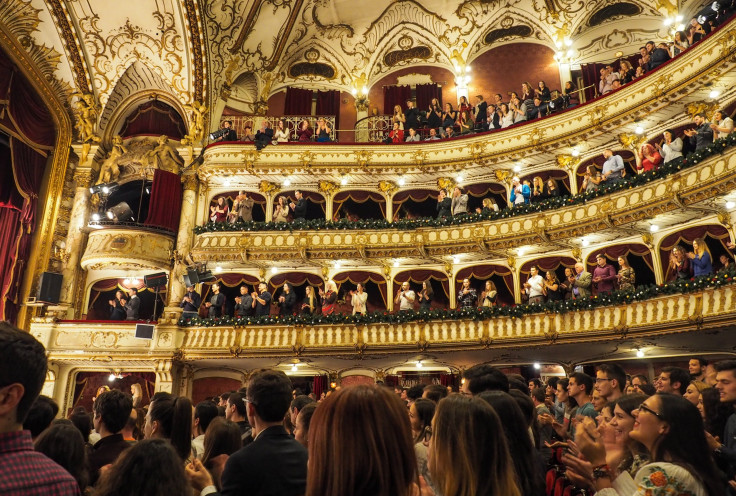 © 2023 Latin Times. All rights reserved. Do not reproduce without permission.