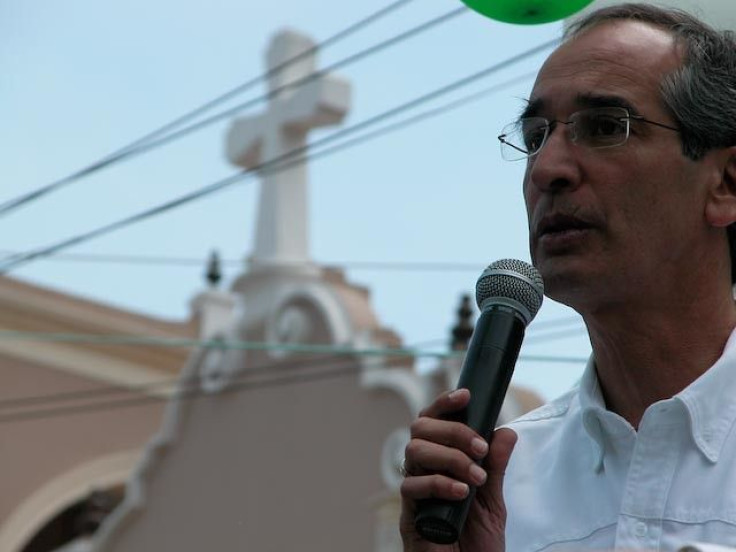 Guatemala's ex-president Alvaro Colom, who governed from 2008 to 2012, died on Monday, Jan. 23 at the age of 71.
Álvaro Colom, the former President of Guatemala, who governed from 2008 to 2012 and supported a United Nations anti-corruption mission, died on Monday, Jan. 23. He was also named in a US list of Central American officials accused of corruption. Even though Colom's cause of death has not been specified, it was reported that he was undergoing treatment for esophageal cancer, Associated Press News reported.
"President Alvaro Colom has passed away. I regret his passing and join in prayer for his eternal rest," former interior minister Carlos Menocal said on Twitter.
"Working and learning alongside him has been a privilege. I understood and got to know Guatemala thanks to him. A just man, who dared to make the invisible visible (...) Farewell, President Colom," tweeted former presidential spokesman Fernando Barillas.
Alejandro Giammattei, the current President of Guatemala, also tweeted to express his "heartfelt condolences" to Colom's family and friends.
Colom, an industrial engineer, was in office from 2008 to 2012. He was Guatemala's first leftist president in more than 50 years when he took office in Jan 2008. He was banned from entering the United States after he reportedly got arrested in 2018 for fraud and embezzlement over a 2009 contract for several hundred public buses.
According to Guatemala's judicial authorities, the $35 million bill for the contract for several hundred public buses had been inflated. Colom was released after posting bail.
The case was also investigated by the UN-backed International Commission Against Impunity in Guatemala, Yahoo News reported.
Colom denied any wrongdoing after getting arrested in 2018. The case had not gone to trial. In 2021, the U.S. State Department included him in a report on corrupt actors in the region for the bus scandal.
Colom entered office promising to reduce poverty after having worked with civil war refugees in isolated highlands. The war ran from 1960 to 1996 and displaced hundreds of thousands. Colom was an ordained Mayan minister and said he would seek guidance from the Mayan Elders National Council, a group of spiritual leaders.
"May the noble man who always held Guatemala in his heart rest in peace," his ex-wife, Sandra Torres, wrote on Twitter following his death.
© 2023 Latin Times. All rights reserved. Do not reproduce without permission.