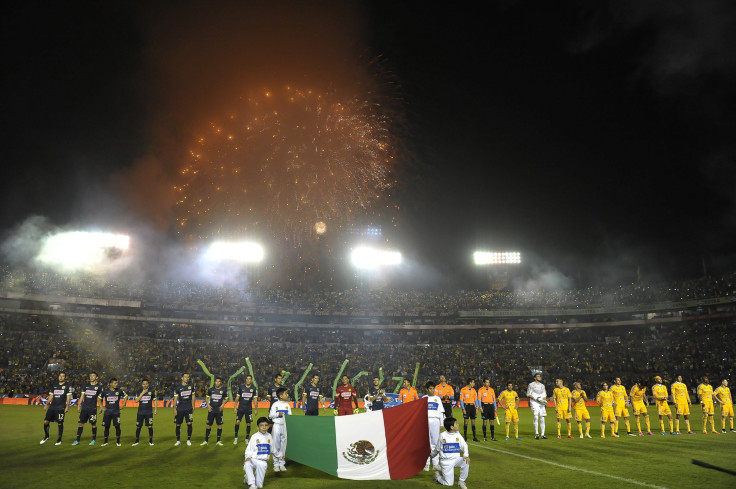 It all comes down to this.
With less than 24 hours to go before America hosts Tigres UANL at the famed Estadio Azteca both teams and their respected managers are making their final adjustments to the game strategy as at the end of 90 minutes, one team will lift the trophy and be crowned champions of Mexico.
Tigres picked up the ever important home win 1-0 in the first leg of the two legged 2014 Apertura final, and now just need to keep one last clean sheet in route to their 16-game unbeaten streak and they will become the Liga MX champions for the 2014 Apertura. If they can pull off the upset on the road, they will win their 4th league title in as many years and celebrate on the home field of the most decorated club in Liga MX history.
America on the other hand feels like they have Tigres right where they want them. In a stadium that is one of the greatest in all of soccer, with their guardian angel, Chespirito, watching over them, and just needing a one or two-goal win to lift the trophy and win a league record 12th title.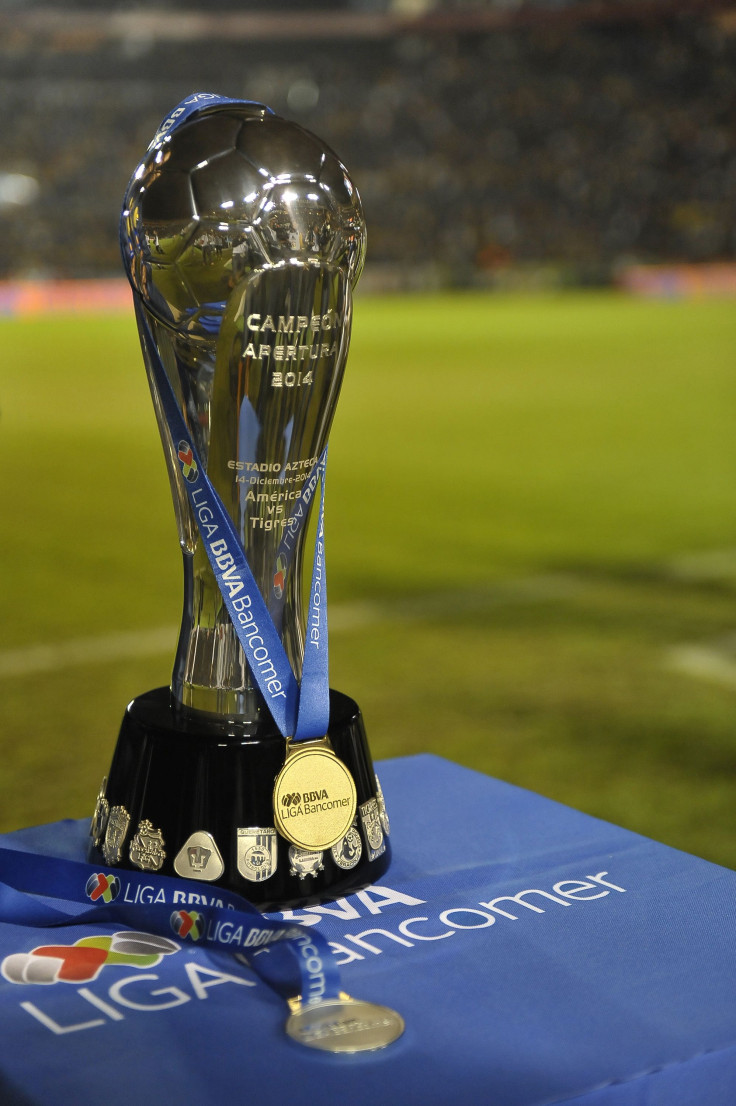 Remarkably, this is the first time these two clubs have ever met in the final and the sides could not be any more evenly matched than they are now. Tigres has been virtually unbeatable for two months and did not lose a single game on the road all season long. They are more than confident that they can go into the Estadio Azteca on Sunday and defeat the Aguilas in front of their home crowd. America has been dominant at home themselves going 6-2-2 this season, but as of late they have struggled, with only one win in their last four games at home.
Leg one on Thursday was a fascinating game of chess on the pitch as both teams battled for possession in the middle of the pitch and stayed back waiting patiently for their opportunities to strike. The one and only seized opportunity to date through 90 minutes of play was when Tigres forward, Damian Alvarez, streaked down the left wing and sent a great cross to Joffre Guerron who headed it into the goal. Other than that, there have not been many chances on either side.
The last game that America played at home, they played to a scoreless draw against Monterrey. That result is certainly what Tigres UANL would love to see come to fruition as they will most certainly plan to sit on their one-goal advantage and put forth their best effort to not concede a goal for 90 minutes of play.
There are some interesting storylines on the side of America other than their quest to make history with their record 12th title. Miguel Layun has announced publicly that he will get a tattoo of a star if the Aguilas can lift the trophy and has called on all America fans to come out and support the club on Sunday. America coach, Antonio "Turco" Mohamed is more than likely coaching his last game for the heralded club and will do anything in his power to either keep his job for another season, or ride off into the sunset on top.
Ironically, standing in America's way could be a potential American star, not a Mexican one. United States born, Herculez Gomez, who suited up for the USMNT in the 2010 World Cup is looking to deny America their record breaking title and try and earn his second Liga MX crown of his own. Gomez is the only soccer player in history to win a Liga MX Title and an MLS Cup (2005 LA Galaxy) in a single career. Gomez will need to have an incredible game in order to stop America's duo of Layun and Oribe Peralta.
The Tigres flexed their defensive muscle in leg one, but look for America to come out aggressive in leg two and with plenty of urgency as they go after the goal. We stick with our original prediction that Peralta will come up big in the match and find the tying goal on aggregate. The Liga MX playoff rules are different than Europe and the MLS. While most tiebreakers are decided by away goals, Liga MX eliminates that tiebreaker in the "gran final" and if it is tied on aggregate after regulation, the teams will go to extra time and penalties.
Prediction: America finds the goal they need and holds on to a 1-0 victory in regulation. But Tigres UANL wins it on penalty kicks.
The game kicks off at 7:00PM EST and will be aired live on Univision. If you're unable to watch the match at home in front of the television, it can be live streamed here.
© 2023 Latin Times. All rights reserved. Do not reproduce without permission.