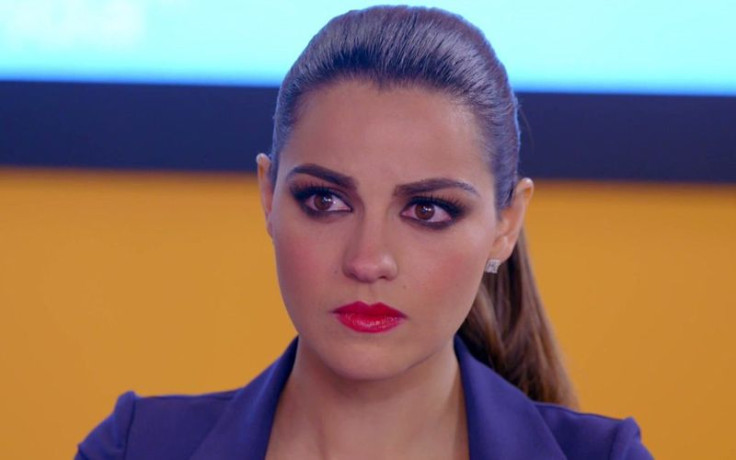 The final episode of "Antes Muerta Que Lichita" airs tonight on Univision and we don't know what to do with ourselves. Although we already know how the telenovela ends, because we just couldn't wait to find out, we still want to see it play out on tv. Maite Perroni was incredible transforming herself into this character. She wasn't afraid of letting go at looking glamorous and using an awful wig and going on-screen with minimal makeup. Perroni has gone to the next level thanks to this Rosy Ocampo production. Watching the last episode of this comedy is reason enough to watch, here are more reasons you need to see the very last episode of "Antes Muerta Que Lichita..."
1. Maite Perroni: We have made it clear that Perroni has done an outstanding job and I can already smell a "TVyNovelas" award for her. Maite has gone through different phases on "Antes Muerta Que Lichita" and with each and everyone of these, a new look has corresponded with it. In the finale, we see one last look and you'll be amazed at how she ends up looking.
2. What Happens To Lichita?: The titled character started off as a pushover and victim of mobbing at the workplace. To get to where she is today, she had to change her persona and adopt characteristics that would allow her those opportunities she desired. Lichita was invisible because she didn't like to creaste a scene and she wanted her work to be what mattered. Sadly, this was not the case. She went to an extreme that made her lose of what was really important in her life. It will be nice to see Lichita take that equilibrium where she is not stepped all over, but she is not so aggressive.
3. Luciana: We know she was pretty evil to Lichita, but Luciana at the end had a heart. She found true love with Gumaro and she is now pregnant, "me cacho!" We would like to not to loose her essence, but not be so mean and materialistic. Let's hope for the best!
4. Roberto and Mateo: Roberto went to great lengths to be with his son and we can't wait to see how they end up.
5. Augusto: Ugh! This evil man deserved to be jailed and never see the light of day. He was despicable and we hope he gets what he deserves.
6. Chuchette: Jesusa, we mean Chuchette, was not the nicest person, but she was only to try to find herself. It will be interesting to see if she finds true love. Maybe with the Icónika USA guy?
7. Sandra: Will she end up finding love?
8. La Gutierriza: Lichita's family was always there for her and they deserve all the best in this finale.
9. Beatriz: This woman grew up a lot. Her religious beliefs did not allow her to see things, but thankfully she came around. We can't miss how her character ends.
10. Special Message: The very last scene, Lichita breaks the fourth wall and talks directly to the viewers. You can't miss this special message that wraps the whole telenovela up. "Antes Muerta Que Lichita" finale will air at 8pm/7c on Univision.
© 2023 Latin Times. All rights reserved. Do not reproduce without permission.