An anti-masker father from Florida has been arrested on Wednesday, Aug. 25, for aggressively assaulting a young female student while he was recording on his cellphone in protest of the mask policy of his daughter's high school.
Dan Bauman, a 50-year-old man from Broward County, Florida, has been apprehended for pushing a student in the shoulder and twisting her arm after she attempted to grab his cellphone while he was attempting to film her, according to NBC 6.
"Bauman was videotaping other students with his phone and causing a disturbance at the gate," the police said in a statement.
The female student told her classmates "I've had enough for four days," before attempting to get Bauman's cellphone to get him to stop recording. This led directly to Bauman's assault.
The Broward County School Board had issued a mask policy, among one of many counties going against Florida Governor Ron DeSantis' refusal to issue a mandatory mask mandate for children who are returning to school.
Fort Lauderdale High School's students have been largely compliant with the orders with interim principal Sean Curran saying, "Every single one of them is wearing it and are supportive of what the measures are to keep everyone safe."
However, Bauman and his daughter Isabel do not agree with the mask requirements, choosing to cause disruptions and mounting protests outside the gates of the school as the institution refused to let Isabel in without a mask, according to CBS Miami.
"I want to be able to go to school like everyone does but I can't wear a mask, I can't breathe in it and I want to have that choice," Isabel told the press.
Bauman has called the mask policy "illegal," saying that Isabel has the right to enter the school without a mask.
"First of all, it's illegal for them to mandate it. It's against the law, it's against the Parents Bill of Rights. Our belief is it doesn't stop the spread of the virus. It doesn't control it, it does more harm than good," Bauman said.
There were reportedly only four people outside the school attempting to support Isabel by protesting. Meanwhile, a group of students inside the school has started chanting "Wear a mask" towards Isabel and the protestors.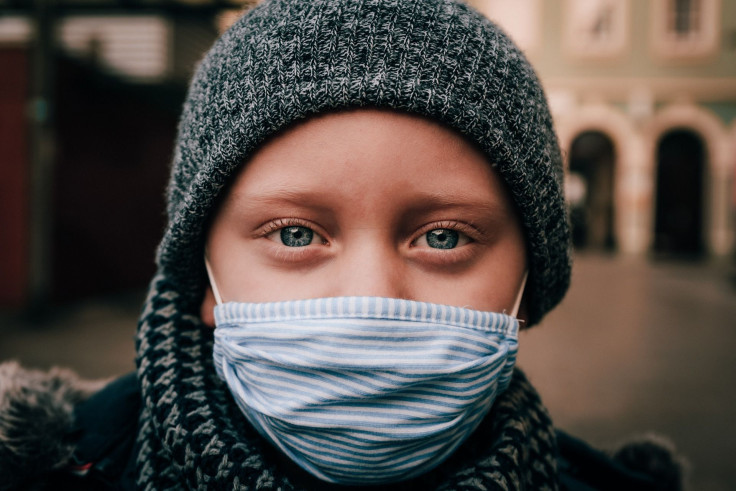 © 2023 Latin Times. All rights reserved. Do not reproduce without permission.