The Brooklyn Nets have conceded that Kyrie Irving will not star in the squad on Monday against the Philadelphia 76ers because he remains unprotected against COVID-19 following his refusal to get the jab.
After wrapping up their practice on Sunday, head coach Steve Nash told the media that his players understand they will have to play several games without the number 11 jersey holder, the Nets Daily reported.
"[We] recognize he is not playing home games," he said. "We're going to have to for sure play without him this year; so it just depends on when, where, and how much."
The National Basketball Association (NBA) and its players' association mandated the COVID-19 vaccine to all referees and ​​anyone within proximity of players. While it remains voluntary for players to be inoculated, the league last month informed teams they must adhere to local vaccine regulations.
This move saw the Golden State Warriors, the New York Knicks, and the Brooklyn Nets forced to comply with their respective city ordinances, Forbes noted.
Irving's anti-vaxxer stance would mean a pay reduction of slightly more than 1 percent for each missed game as New York's vaccine-related regulations force him to sit out in at least 43 games out of a possible 82 matches being the remaining unvaccinated NBA player in the city.
"Right now we're just trying to remain flexible, open-minded, and figure it out as we go, because the information is coming in by the half-day here, whether it's Paul's [Millsap health and safety protocol] situation, Kyrie's situation, or the law," Nash added.
On Friday, slight tweaks to the rules allowed Kyrie to enter the building, allowing him to train with the Nets on Sunday for the first time since they left Southern California a week ago.
However, Nash admitted his point guard didn't do enough on Sunday to determine where he is conditioning-wise. He said they would see how things go as they build him up for the upcoming games.
Until Saturday, Irving, also a former "flat-earther" conspiracy theorist, declined to talk about his "personal" decision not to get vaccinated amid surrounding criticisms that he is sending the championship-minded team into a total dysfunction, which have since sparked trade talks, according to Game 7.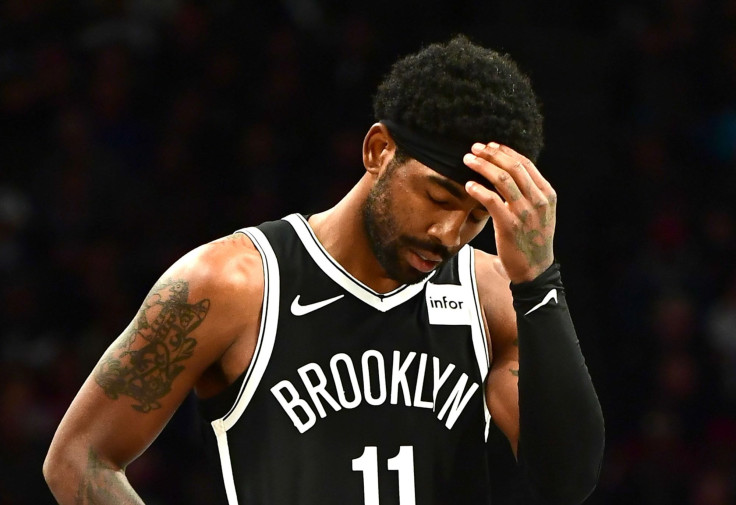 © 2023 Latin Times. All rights reserved. Do not reproduce without permission.