Brooklyn Nets guard Kyrie Irving has been slammed after dodging questions about COVID-19 vaccines when he attended Media Day remotely on Monday due to New York City's COVID-19 regulations, which barred his entry from the arena.
Irving had to participate in the event virtually as 15 of his teammates sat at a podium at Barclays Center because he retained his stance to not be vaccinated against COVID-19, according to CBS Sports.
Under New York City's current restrictions, every Nets player must have had at least one dose of the jab to enter sporting venues or practice facilities in the absence of a religious or medical exemption.
When asked if he would comply with city requirements, Irving remained tight-lipped and appealed to his right to privacy, warning that further questions on the subject would get the same response.
"Honestly, I like to keep that stuff private, man," he said, noting his team is going forward together with a plan. "So, you know, obviously I'm not able to be present there today. But that doesn't mean that I'm putting any limits on the future of me being able to join the team."
According to Nets general manager Sean Marks, the restrictions would not hinder the team, noting Irving won't join practices with the Nets or play in home games if he remained unvaccinated and failed to secure an exemption.
In a separate interview, the NBA star's aunt, Tyki, revealed that Irving's stance not to get the COVID-19 shot is moral-based.
Hall of Famer Kareem Abdul-Jabbar, a longtime leader in civil rights and athletes' empowerment, has recently taken a swipe at NBA players such as Irving, Bradley Beal, and Andrew Wiggins for refusing to get inoculated, Nets Daily noted.
"I don't think that they are behaving like good teammates or good citizens. This is a war that we're involved in. Masks and vaccines are the weapons that we use to fight this war." he said. "The more ignorance that is spread around, the easier it is to confuse people about what's happening."
Irving, a four-time NBA All-Star, also believed in the "Flat Earth" theory. He recently got the support of Los Angeles Rams wide receiver Sammy Watkins, who failed to go into detail to back the unpopular anti-vaxx stance, according to Bleacher Report.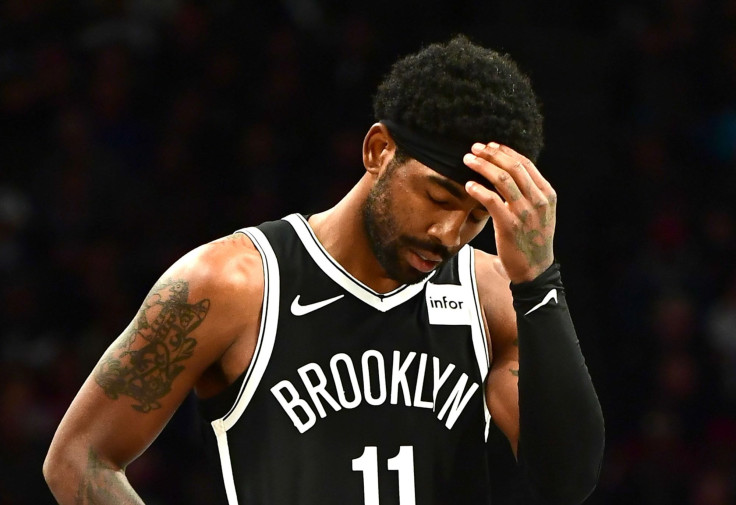 © 2023 Latin Times. All rights reserved. Do not reproduce without permission.