There are speculations that Jennifer Aniston is once again dating her ex-boyfriend John Mayer. This is based on the singer's recent TikTok video.
A lot of fans believe Jennifer Aniston's pet dog Lord Chesterfield was spotted in Mayer's TikTok video. He recently released a glimpse into his new music video. Fans were surprised when they found a dog—that seemed like the "Friends" actress's pet— lurking in the backdrop.
The 43-year-old musician captioned the video as, "choo choo here comes new music." While the internet is divided in opinion, the question that continues to linger in the minds of Aniston's fans is this: Are they back to being an item?
Gossip columnist DeuxMoi recently suggested the same on Instagram. "John Mayer and Jenny An. Is that Jennifer Aniston's dog in JM's new TikTok announcing his new music. A doggy playmate perhaps." She also pointed out how Aniston's dog, Lord Chesterfield, was wearing the same collar in one of her snaps as the pup in Mayer's TikTok video, as reported on News.com.au.
Mayer and Aniston met at an Oscars party and sparks flew. They were together for about a year—2008 to 2009. The recent TikTok video has stoked speculations about a reunion of sorts between the exes.
Aniston, who's a dog mom to two other dogs Clyde and Sophie, as well, has had her love life being subjected to constant media scrutiny. She has been linked with ex-husband Brad Pitt and Justin Theroux on numerous occasions as well. The actress, who has always been vocal about sharing a special rapport with Mayer, once opened up about the same with Vogue: There was no malicious intent. I deeply, deeply care about him; we talk, we adore one another. And that's where it is."
Meanwhile, Mayer has dated Taylor Swift, Katy Perry, and Jessica Simpson in the past. In another report by The Sun; speculations are rife that Aniston's might be seeing someone new. "They have tons in common," said an insider to InTouch. "He's down to earth, handsome, he makes her laugh and he makes her feel safe. She trusts him," the insider added.
The alleged insider also maintained that what apparently drew Aniston to the mystery man was the fact that he didn't seem to be obsessed or a mammoth fan of "Friends", which according to the 52-year-old was "so refreshing."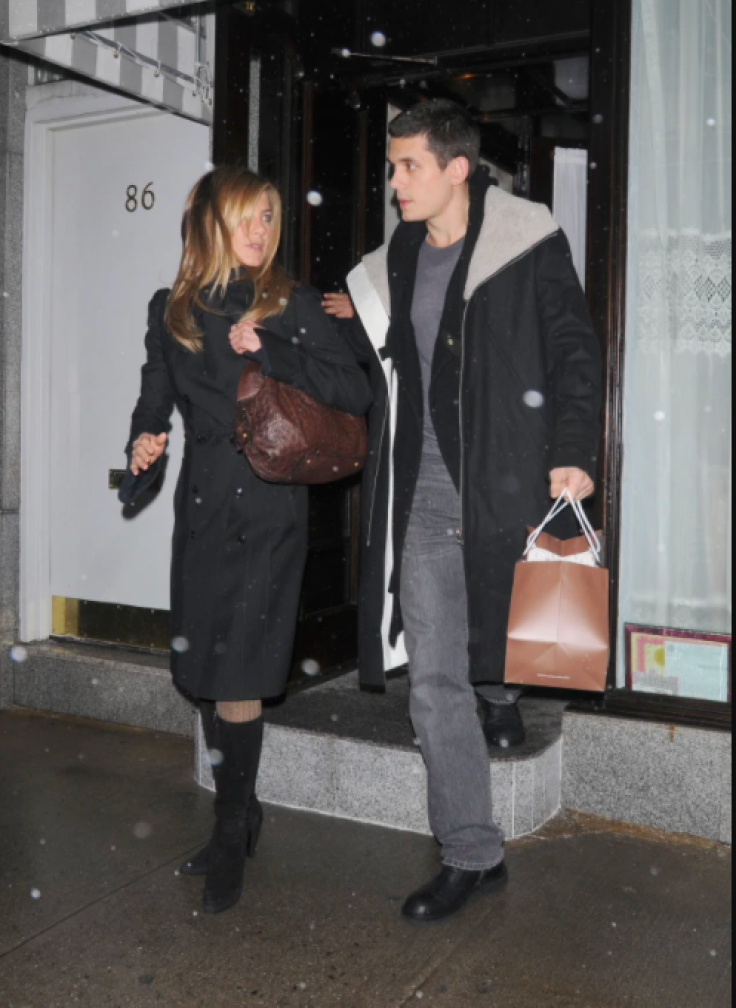 © 2023 Latin Times. All rights reserved. Do not reproduce without permission.