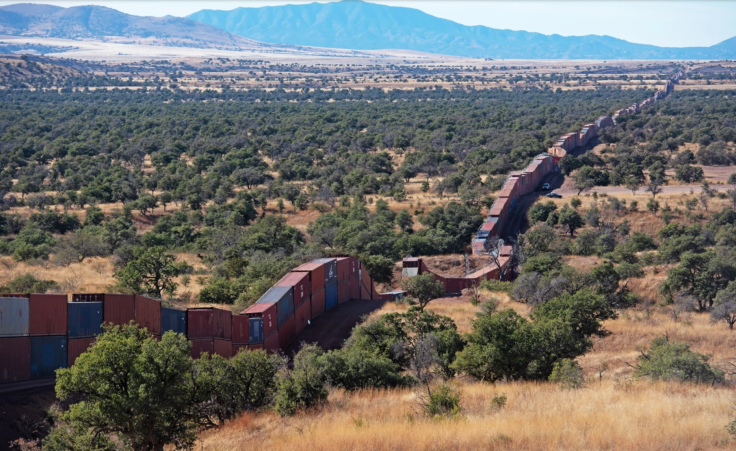 Arizona has agreed to remove its improvised wall made of shipping containers along its border with Mexico following a lawsuit filed by the U.S. government against the state alleging the barrier trespassed on federal lands. Arizona Governor Doug Ducey and the Biden administration settled on an agreement that will cease the installation of new containers to the wall in the Coronado National Forest.
According to court documents filed Wednesday at the U.S. District Court in Phoenix, the said agreement called on Arizona to remove the containers it installed in the remote San Rafael Valley in southeastern Cochise County, and in the Yuma area where the U.S. Bureau of Reclamation has an easement on the Cocopah Indian Tribe's reservation. The deadline for the removal of the makeshift wall was set on Jan. 4, with an order that no natural resources are to be damaged during the deconstruction. State agencies have yet to consult with U.S. Forest Service representative before implementing the order, the Associated Press reported.
Governor Ducey has long argued that the shipping containers were a temporary solution, even before the lawsuit, while Arizona awaits the permanent wall that would fill in the gaps on the border previously promised by the U.S. government over a year ago. In August, Ducey signed an executive order that commissioned a state agency to close the remaining gaps in the border, adding that "Arizona has had enough…" and that the Biden administration's lack of urgency on border security is considered to be a dereliction of duty. Ducey also said Arizona's border communities were being used as an entryway into the country, which has severely stressed law enforcement, hospitals, nonprofit organizations, as well as residents.
C.J. Karamargin, Ducey's spokesman said it was only after the situation at the border turned into a full-blown crisis that the government finally decided to follow up on its promise. Karamargin told the media that the final details of the agreement are still being worked out, such as the cost of the removal and when it will start. The resolution between the state and the U.S. government came just two weeks before Arizona's new governor is to be sworn in.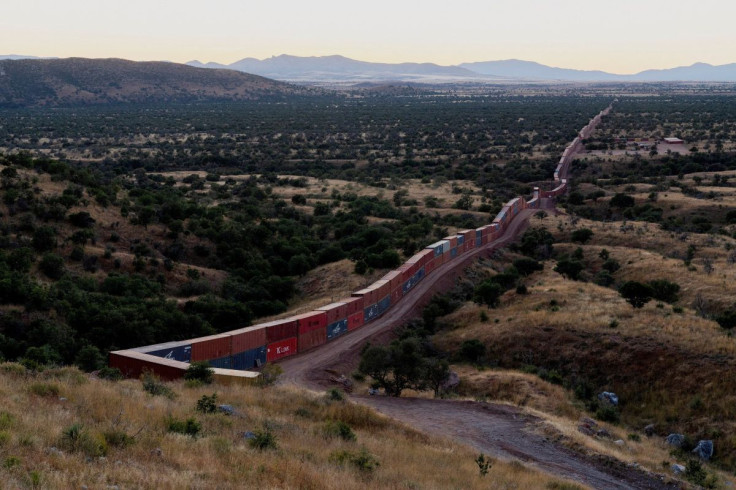 © 2023 Latin Times. All rights reserved. Do not reproduce without permission.