To survive, a 17-year-old Astroworld concert attendee was forced to claw his way out of the stampede in Houston, where ten people have died as of Nov. 16.
The 5-foot-9 Jackson Township teen, Cooper Downerd, recalled the horrors of the Friday night concert, which happened less than two weeks ago.
He said that a couple of minutes after 9 p.m., Travis Scott made his entrance, with the crowd surge immediately sending him down to the ground, WKYC reported.
"I was pushed to the ground and I fell on the ground, I couldn't get back up," he said. "Once I was down, one after another there would be layers of people who would follow me. I was on the bottom. No one could see me cause there were a good six to seven people on top of me."
At one point, the 17-year-old survivor revealed things got dark. He wanted to scream for help but he could not because he was struggling to breathe already. To his horror, another kid would also collapse next to him and die right before his eyes.
While on the ground, the teen feared he won't make it out alive. His attempts to get help saw him being kicked and further stepped on by the crowd.
Fortunately, Cooper had enough energy to crawl out of the chaos and hang on to someone's legs until they noticed him.
"He had footprints all over him, you know, he had been trampled," his father, Todd Downerd, lamented as per WTRF.
Downerd, who is reportedly a huge Travis Scott fan, accepted several part-time jobs to earn the funds needed to buy the concert and plane tickets so he and his father could fly to Texas for the event.
Currently, the teen has a severe concussion and is seeing a therapist. He is now advocating for changes at these events to prevent anyone else from going through such a life or death situation he experienced.
"I'm glad I'm alive, but at the same time, I'm like, great, now I have to think about this every second of the day," he added.
Around 50,000 fans flocked to the NRG Park in Houston to see rapper Travis Scott and other headliners perform at the sold-out Astroworld Festival on Nov. 5, according to CantonRep.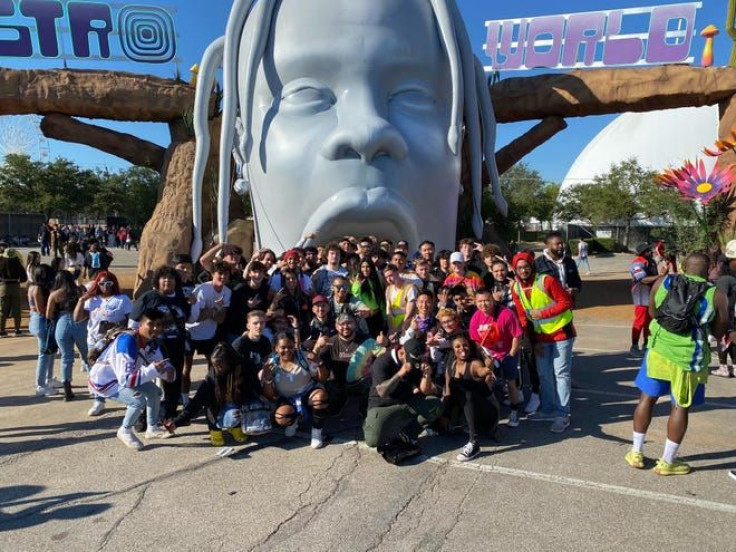 © 2023 Latin Times. All rights reserved. Do not reproduce without permission.