Although the final episodes of "Attack On Titan" are not due until January of 2022, most are eager to see how the midseason premier will go.
Most want to know how the fate of the world of titans will turn out, wanting to see how the final battle of the Eldians, Marleyians, and the Jaegerists will turn out.
There have been major changes in the storyline of "Attack On Titan" and a recently posted Twitter photo could provide some answers. However, the tweet put up by @AoTWiki may not immediately make sense with Eren Jaeger, Reiner, Hange, and Levi all wearing attire that most would not normally or even expect to see.
From the usual bloody moments, the tweeted photo is a bit different from the usual things "Attack On Titan" fans would see. It could be a rendition of sorts so it may be best to take the social media post lightly for now.
But as far as picking up from where "Attack on Titan" left off, there is plenty to ponder. Eren Jaeger is looking to enact the "Euthanasia Plan" with his brother Zeke.
This could sterilize the Eldian race by using the power of the Founding Titan. It would hypothetically stop the power of the Titans from being received by a new generation, Eren has seemingly turned on his friends and family, while also putting together a band of followers that are empathetic to his cause dubbed the Jaegerists.
With the final moments showing Eren staring down Reiner and the forces of Marley, the final episodes of "Attack On Titan" are expected to be a humdinger for anime fans.
For now, all "Attack On Titan" fans can do is wait. The second half is not expected until Jan. 9, final episodes that could see a lot of casualties due to the ongoing war between the Eldians and the Marleyians. But more importantly, the guessing game is on as to who among the main character will manage to survive.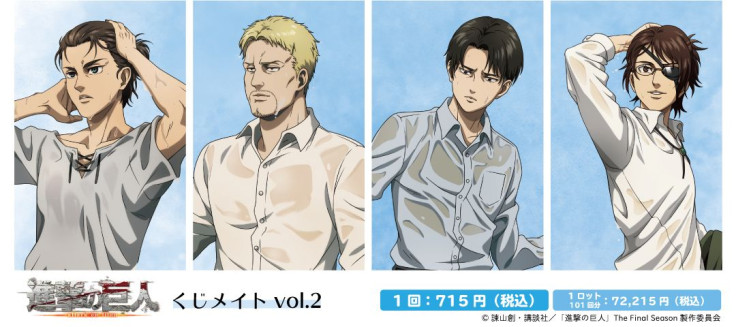 © 2023 Latin Times. All rights reserved. Do not reproduce without permission.