The much-awaited music video from Bad Bunny (Benito Antonio Martinez Ocasio), is out. It was something meant to address the socioeconomic issues affecting the archipelago.
The title alone, "El Apagon," was taken from the rolling blackouts that Puerto Ricans have been dealing with, especially after Hurricane Maria hit five years ago.
Bad Bunny has been known never to shy away from expressing the current happenings in Puerto Rico. However, most were surprised at seeing him go deeper with an 18-minute video included towards the end of the music video.
In the early part of the video, Bad Bunny and locals of all ages in Old San Juan's La Perla neighborhood. That includes plenty of Puerto Rican stars and historical figures, and it all ends with Bad Bunny leading a rave inside the Guajataca Tunnel, where he turns the spotlight on LGBTQIA+ dancers voguing and partying with him.
Eventually, everyone ended up chanting: "Puerto Rico está bien cabrón!"
From there, journalist Bianca Graulau takes over with "Aquí Vive Gente" ("People Live Here").
This was a short and detailed in-depth documentary. She has used social media to provide reports on Puerto Ricans, reporting on the hardships that locals have been experiencing and how economic policies from the last administration affected the region.
She takes viewers through the damaging tax exemptions that have opened the doors to an influx of wealthy foreigners and corporations who have moved to Puerto Rico to take advantage of laws and receive massive breaks. She also detailed how the laws have affected the livelihood of locals.
Bad Bunny has been known to be very vocal about politics in Puerto Rico for quite some time now. In 2019, he was one of the biggest names involved in the ouster of then-governor Ricardo Rosselló, and he has leaned harder into his work as an activist and advocate.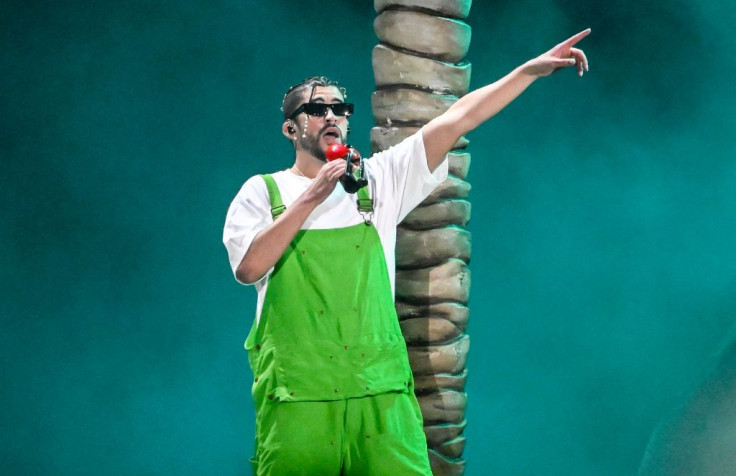 © 2023 Latin Times. All rights reserved. Do not reproduce without permission.