The world is slowly getting back to its feet as COVID-19 vaccines continue to roll out. However, some want to make sure that the jab they get will keep them protected from the coronavirus. Each vaccine has a different degree of protection and a study suggests that BioNTech offers a higher rate of protection to anyone once the two doses are administered.
A study from Hong Kong suggests that people who take the German-made BioNTech vaccine provide a substantially higher level of antibodies compared to that of Sinovac. The presence of antibodies is a sign that the vaccine is working to protect an individual although the quantity of the proteins generated by the body's immune system to identify and neutralize the coronavirus does not directly correlate to the level of immunity, the South China Morning Post reported.
Although the study was not meant to downplay what other vaccines could do, it also suggests that people who take Sinovac may need a third booster according to lead researcher Professor Benjamin Cowling, an epidemiologist with the University of Hong Kong (HKU).
It was a government-commissioned study done by the HKU's school of public health and involved tracking antibody responses of 1,000 people who received either vaccine.
"We do see substantially higher antibody responses in people who received the BioNTech vaccine, consistent with the higher levels of clinical protection reported in the large phase-three clinical trial of that vaccine, compared to the phase-three clinical trial of the Sinovac vaccine," Professor Cowling stated.
This comes not long after reports came out stating that more than 350 medical workers were infected with COVID-19 despite getting vaccinated by the Sinovac jab. Many were hospitalized, raising concerns about its efficiency.
This was despite reports from Uruguay where it was found to be 90% effective in preventing intensive care admissions and deaths. The BioNTech Pfizer vaccine was found to be 94% more effective and reduce infections by 78%.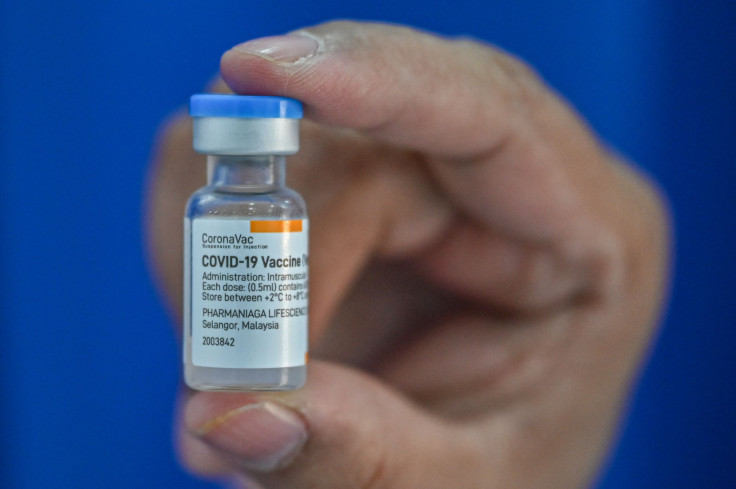 © 2023 Latin Times. All rights reserved. Do not reproduce without permission.