Authorities arrested a US Army soldier stationed at Fort Jackson in South Carolina after pushing and threatening a young Black man on a neighborhood sidewalk. He is facing charges of third-degree assault and battery.
Jonathan Pentland, a US Army soldier stationed at Fort Jackson, was arrested on Wednesday at 8:30 a.m. and booked into the Alvin S. Glenn Detention Center. Pentland faces a $500 fine and 30 days in prison if found guilty.
"The first time I saw the video, it was terrible," Richland County Sheriff Leon Lott said at a press conference Wednesday evening. "It was unnecessary. It was a bad video -- young man was the victim, the individual that was arrested was the aggressor, and he's been dealt with accordingly."
The video shows Pentland pushing, threatening, and shouting at a young Black man. Still, it doesn't show the events leading up to the altercation or the whole conversation between Pentland and the Black man.
According to the sheriff's department, a concerned citizen called the authorities to investigate the incident on Monday in Columbia's Summit neighborhood.
Pentland is seen pushing the young man in the video shortly after telling him he is aggressing on the neighborhood. "You either walk away or I'm going to carry your a** out of here," Pentland said.
The victim protested, claiming that he did nothing wrong. The perpetrator then followed and beat the victim. "You better start walking right now. You're in the wrong neighborhood, m-----f-----. Get out!," Pentland said.
A female bystander can be heard speaking to the young Black man, claiming that he got into a fight with one of their neighbors. "All I heard was you fighting and her defending herself," the woman said.
Lott said Pentland shoved the victim again after the video ended. Pentland also knocked his phone out of his hand as he tried to take a photo.
The sheriff's department also interviewed community leaders, advocates, witnesses, and the victim's father during the investigation.
Richmond County Sheriff's Department claimed Pentland and his family were "removed" from their home late Wednesday after demonstrations outside turned violent and the house was vandalized. Non-residents were also barred from the driveway.
Officials said they were called to the Pentland home at 8:20 p.m. on Wednesday because an unknown number of demonstrators had vandalized it. Authorities said one of the objects hurled at the house smashed a light fixture and broke an upstairs window.
"While RCSD has always supported peaceful protests, criminal acts will not be tolerated and those who committed this vandalism will face consequences," the sheriff's office said in a statement, according to ABC News South Carolina affiliate WOLO.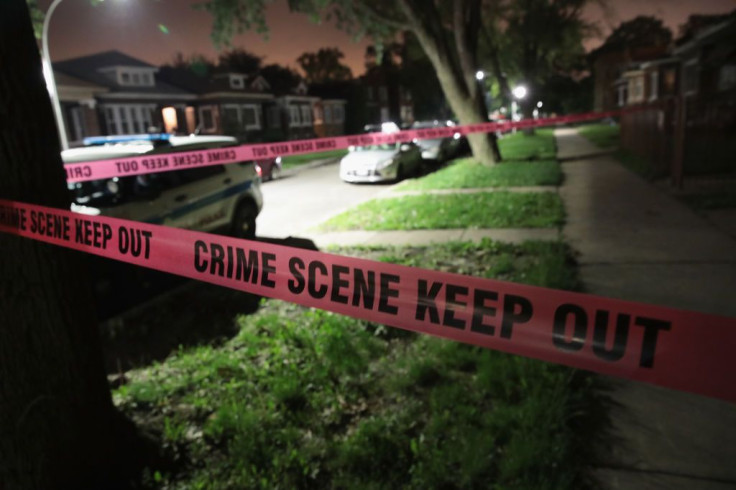 © 2023 Latin Times. All rights reserved. Do not reproduce without permission.