Pre-dawn clashes happened between police and supporters of Brazil's President, Jair Bolsonaro, as rightwing demonstrators attempted to force their way into Congress ahead of significant pro-government protests that have heightened tensions in Latin America's largest democracy.
Military police used pepper spray to disperse a gathering of celebrating Bolsonaristas in the early hours of Tuesday, according to footage uploaded by the Brasilia-based news website Metrópoles on Twitter.
Officers wrestled with one demonstrator as the group attempted to break through a police barrier on the boulevard leading to Congress with lorries wrapped in Brazil's yellow and green flags.
Other footage shows a cop drawing his weapon in an attempt to disperse the crowd, as well as Bolsonaro supporters warned to enter the Supreme Court. In one video obtained by The Guardian, some viewers can hear a Bolsonaro fan berating the cops for obstructing the demonstrators' passage. She shouted: "God will make you pay for this. You communists!"
The protests on Tuesday, which Brazil's struggling President organized in an apparent attempt to portray strength at the lowest point of his presidency since it began in January 2019, have sent shockwaves throughout the country.
CNN said critics worry that the President is incentivizing supporters to the point where they will try to break into the courtroom.
More than 150 left-leaning former presidents and party leaders from around the world signed an open letter. They are "denouncing" Bolsonaro for supporting a reenactment of the January 6 U.S. Capitol riot, which Trump supporters conducted after he erroneously claimed his election failure was due to fraud.
According to the letter obtained by CNN, the protests are stoking concerns of a coup in the world's third-largest democracy.
On Friday, Bolsonaro said the protests would be an ultimatum to Supreme Court justices who had made "unconstitutional" rulings against his government.
Bolsonaro's critics claim he is seeding doubts to fight the election results next year, which polls presently show him losing to former President Luiz Inacio Lula da Silva. Neither has officially announced his candidacy.
Lula suggested that the President should provide hope for economic recovery and sympathy with COVID-19 victims on Independence Day in a speech on social media.
"Instead of announcing solutions, he is calling people to confrontation...in acts against democracy," Lula said. The official also accused Bolsonaro of sowing "division, hatred and violence."
Bolsonaro will rally supporters on a prominent street in Sao Paulo, claiming it will be the largest political demonstration in Brazilian history.
Many communist leaders have urged their followers to avoid conflicts by foregoing Tuesday's counter-demonstrations in favor of larger anti-Bolsonaro marches on September 12.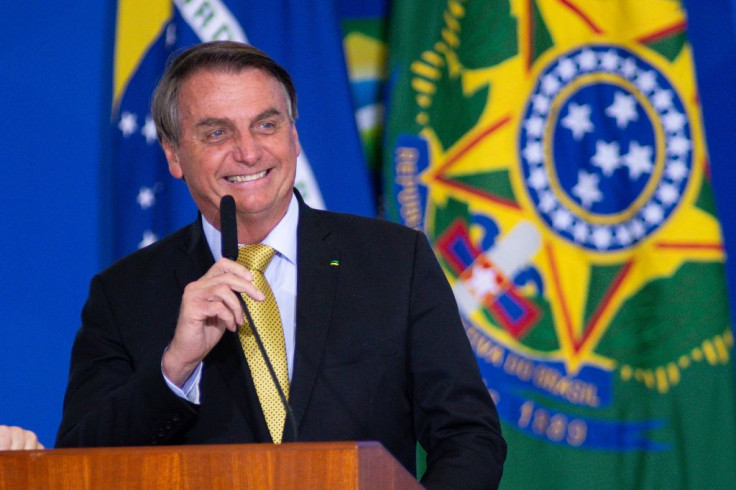 © 2023 Latin Times. All rights reserved. Do not reproduce without permission.