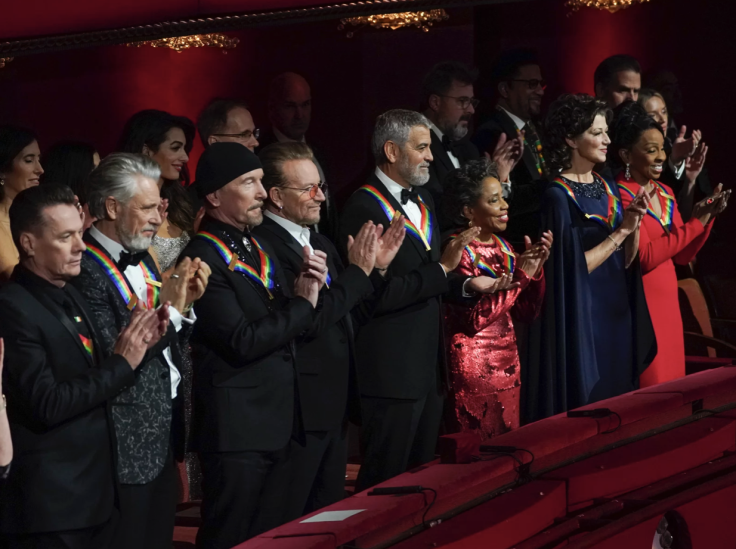 The 45th Kennedy Center Honors gave flowers to Gladys Knight, Amy Grant, George Clooney, Tania León and U2 on Sunday evening with hilarious skits, soulful serenades and good old-fashion roasts.
Known as the Empress of Soul, Kennedy Center 2022 Honoree and Gladys Knight was honored for her accomplishments in music. The Atlanta native rose to fame beginning in 60s after becoming part of Motown and forming the group, Gladys Knight & the Pips with her brother and two cousins. She has gone on to win seven Grammys, has been nominated for a Golden Globe and has sold over 4.2 million albums.
Knight was honored with tributes from Garth Brooks, Mickey Guyton, Ariana DeBose and showstopper Pattie LaBelle.
Another Georgia native and artist honored was Christian Pop Singer Amy Grant. The six-time Grammy-winner has sold 30 million albums worldwide and is the first Christian pop singer to receive a Kennedy Center Honor. Grant was serenaded with a medley of her songs performed by CeCe and BeBe Winans, along with the Howard Gospel Choir. This comes six months after the artist was in a bike accident in Nashville that caused her to go to the hospital.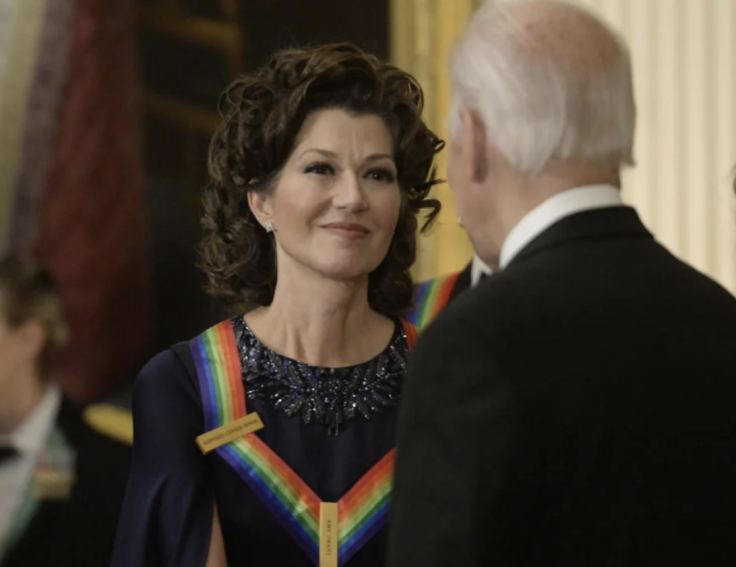 Actor George Clooney was also honored for his achievements in acting and philanthropy. The former Batman was celebrated in a different way: with a loving roast from his longtime colleagues and friends.
"I'm here for Gladys Knight. Can't you tell?" joked longtime friend and Actress Julia Roberts.
Actor Matt Damon also jumped in calling Clooney "everyone's sixth favorite Batman."
Mixed in with loving roasts were kind words that spoke to Clooney's acting achievements and good spirit. Actors Don Cheadle and Brad Pitt spoke on Clooney's humanitarianism and Clooney's 88-year-old father Nick Clooney also had something to say.
"He has never stopped surprising me, never stopped learning," said Nick George's best and most important work is still ahead of him."
Cuban-American Composer and Conductor Tania León was recognized for her triumph in music and in life. León left Cuba for New York City in 1967 at the age of 24. She pushed past poverty went on to co-found the Dance Theatre of Harlem, become a longtime educator and win a Pulitzer Prize for her orchestral composition, "Stride." She was honored appropriately with a tribute cover of León's "Oh Yemanja" performed by Vocalist and former student of Leon, Alicia Hall Moran, with her husband Jason Moran on piano and Sterling Elliott on cello. Another one of Leon's piece "Stride" was also played by the Kennedy Center Honors Orchestra and members of the Sphinx Organization and captivated the audience.
The Irish rock band U2 was also recognized for their musical accomplishments and philanthropy. President Joe Biden regarded them as a "bridge between Ireland and America." The group formed in 1976 with group members Bono, Adam Clayton, The Edge and Larry Mullen Jr. They have won 22 Grammys and were inducted into the Rock and Roll Hall of Fame in 2005. U2 was honored with a tribute from Pearl Jam's Eddie Vedder who sang U2's "Elevation" and "One." They were also treated to as humorous skit from Sacha Baron Cohen's Borat in which he honored the members and took a few jabs at former president Donald Trump.
The event was attended by President Joe Biden and wife Dr. Jill Biden. This marks the return of the president to the 45th annual affair since former President Donald Trump avoided the event throughout his presidency. We also saw the return of House Speak Nancy Pelosi's Paul to the public spotlight over a month after being attacked in his home.
Other lawmakers in attendance included Virginia Gov. Glenn Youngkin, Sen. Joe Manchin, Sen. Amy Klobuchar, Sen. Jon Tester, Sen. Mitt Romney, Reps. Steny Hoyer, Jim Clyburn and Jim McGovern.
The full show will premiere on CBS and will stream on Paramount+ on Dec. 28.
© 2023 Latin Times. All rights reserved. Do not reproduce without permission.