It would take much for Tyson Fury to reconsider his retirement decision and it appears this has happened.
The "Gypsy King" found a new purpose to box again, announcing via Twitter he could make history as the first heavyweight world champion to have two trilogies.
"I've decided to come back to boxing because I can be the first heavyweight world champion in history to have two trilogies. One with Deontay Wilder and the second one with Derek Chisora. I'd always say I'd fight Derek Chisora at the end of my career, and here we are breaking all records again, setting precedents," Fury posted on social media.
Before setting his sights on Chisora, Fury's first trilogy was against Deontay Wilder. Their first encounter in 2018 ended in a draw. However, their next two, one in 2020 and then in 2021, both ended in the Brit's favor.
Now, he wants to see if he can do the same with Chisora.
Fury and Chisora have already met twice. The first happened in 2011 and the second was in 2014. Seeing that he won both fights, it would seem to make no sense to see the two pugs face each other again.
However, it appears Fury has something else in mind and this is the reason the two will meet in the boxing ring again in December. One of the reasons is that he vowed to face the 38-year-old again before his boxing career ends.
Also, Isaac Lowe will reportedly be Fury's trainer for the upcoming bout. When asked why he chose Lowe, Fury quipped that the 28-year-old knows him best.
"He's always given me information, he knows me better than anybody on the planet and we're a great team. We've always been together and we're gonna finish this out together. We've always worked very well together and here we are about to take on a massive, massive, massive event," Fury explained.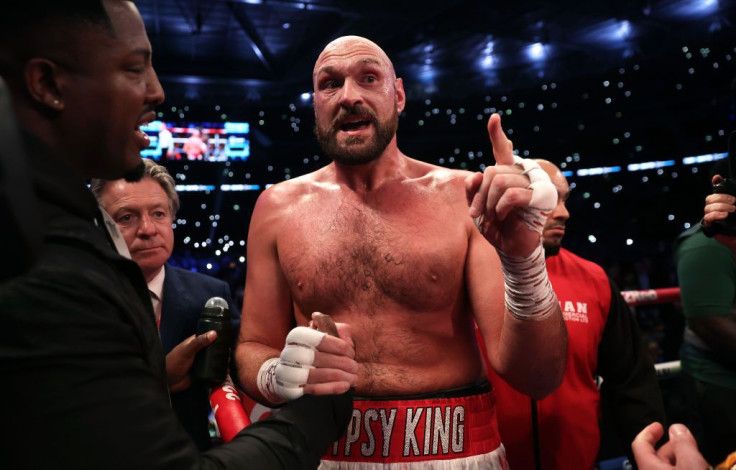 © 2023 Latin Times. All rights reserved. Do not reproduce without permission.