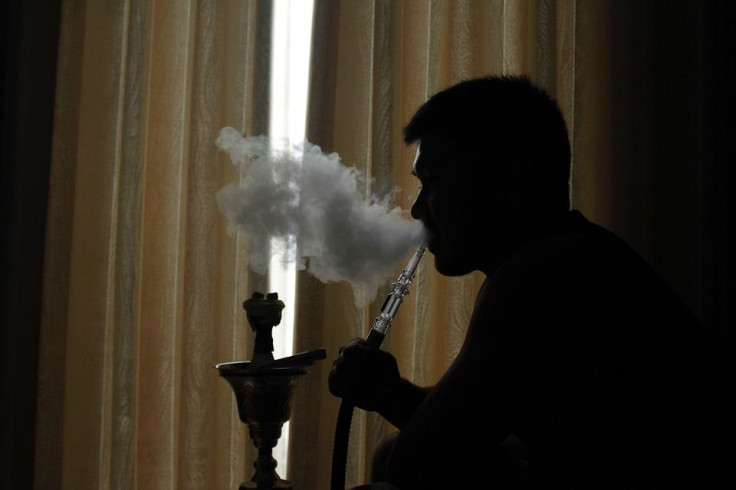 A woman in Brazil is facing murder charges after she allegedly stabbed her boyfriend to death using a shisha pipe needle. Nicole Maria Ferreira da Costa, 20, earlier told police that she stabbed 24-year-old Adailton Gomes de Abreu Sousa in self defense in September 2020.
Sousa was found dead by police at Costa's house in the Aparecida de Goiânia municipality area in Brazil.
According to authorities, the couple had gotten into a trivial row after they had gone out with Sousa's two sisters earlier that day. They started arguing over a Brazilian pastry dish called a pastel. The dispute continued well after they returned to Costa's house.
Costa got hold of a used hookah needle during the argument and stabbed Sousa in the nipple. Sousa's sisters aged 13 and 15 were both outside of the house when the scuffle started.
A hookah needle is used to poke holes in the foil that is placed on top of the hookah bowl of a hookah pipe. Poking holes allows the heat to be transferred from the hookah coals to the shisha tobacco.
Costa initially told police it was her lover that attacked her first with a broken hookah pipe and that she acted only to defend herself prior to calling for help. Investigators ruled this out as there were no visible defensive injuries found on the woman, Sydney News Today reported.
In fact, detectives suspected the victim had suffered a fatal heart attack when they found his body, but then later noticed the wound on his nipple was deep enough to have been caused by deliberate stabbing as it had pierced through his heart.
Chief investigator Eduardo Rodovalho said that Sousa may have likely been in "agony for a short time" before he eventually died.
Costa was not arrested at the time because she genuinely seemed distressed with her lover's death and had been fully cooperative with police. Costa is out on bail while she awaits trial.
The Daily Telegraph said Sousa was a mechanic and has a two-year-old daughter from a previous relationship. He had been in a relationship with Costa for around two years and officers found out that immature rows between the couple were a common occurrence.