President Jair Bolsonaro of Brazil claimed in front of his 114,000 fans on Tuesday that only God could remove him from power and expel him from the country.
According to a BBC News report, Bolsonaro has launched new attacks on Congress and the Supreme Court, claiming that these institutions are pursuing him and his political friends.
The Brazilian president is currently the subject of many investigations, which were just approved by the court.
Meanwhile, his approval rating continues to fall, with 61 percent of Brazilians judging his government's performance as poor or extremely poor, according to a poll conducted by Atlas Institute.
When he first entered office in January 2019, his approval rating was only 23 percent.
Bolsonaro is portraying himself as a victim of congressional and Supreme Court attacks.
Last week, he told Christian groups that he has three options for his future: being arrested, dead, or victorious.
Evangelical leaders are some of Bolsonaro's most ardent supporters.
On Brazil's Independence Day, protesters gathered in the streets to support the country's president, while others demonstrated against him.
According to an Al Jazeera report, heavy security measures were established in key cities such as Brasilia and Sao Paulo to avert conflicts.
The president had planned to speak at rallies in Brasilia and Sao Paolo, the country's economic powerhouse.
Bolsonaro previously stated that the rallies should be considered an "ultimatum" by Supreme Court judges.
Bolsonaro also said he couldn't accept a voting method that doesn't provide any election security, calling it a farce orchestrated by the electoral court's head.
Reuters said Bolsonaro's detractors claim that he is sowing uncertainties to reportedly contest the results of the 2022 presidential elections, which will be conducted in October 2022.
Leaders of the left have advised their supporters to avoid conflicts by not participating in counter-demonstrations.
Justice Rosa Weber of the Supreme Court has approved the launch of a probe into Bolsonaro, citing recent testimony before a Senate committee investigating the government's response to the pandemic.
Associated Press said prosecutors would look into whether Bolsonaro engaged in "prevarication," which is defined as delaying or refraining from acting due to personal interest.
The investigation comes after Luis Ricardo Miranda, the head of the Health Ministry's import decision, said he was pressured to approve the import of 20 million vaccines from Bharat Biotech.
According to Miranda, the invoices contained inconsistencies, including a $45 million upfront payment to a Singapore-based corporation.
Bharat Biotech is a pharmaceutical firm based in India.
Bolsonaro has denied any knowledge of corruption, while Bharat has denied any impropriety in the vaccine supply.
He also stated that he has no knowledge of what occurs within his ministries.
Miranda testified alongside his brother, Luis Miranda, a lawmaker who has recently aligned himself with Bolsonaro.
The Miranda brothers had expressed their dissatisfaction to Brazil's president, who promised to report it to the Federal Police.
The Federal Police, on the other hand, denied receiving any request for an investigation.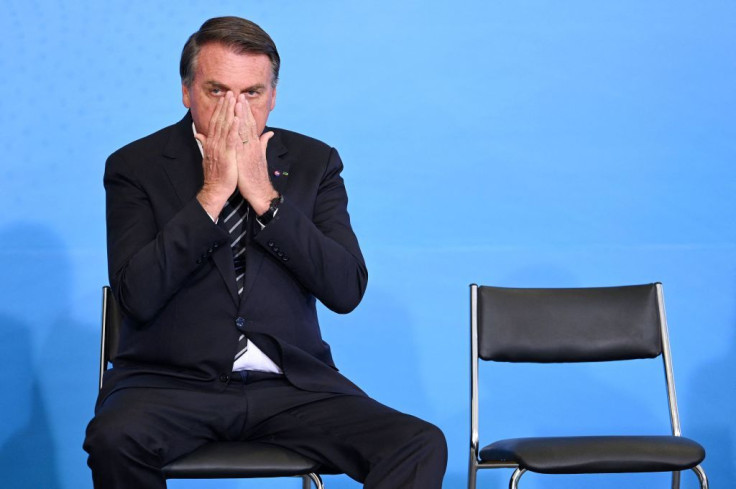 © 2023 Latin Times. All rights reserved. Do not reproduce without permission.