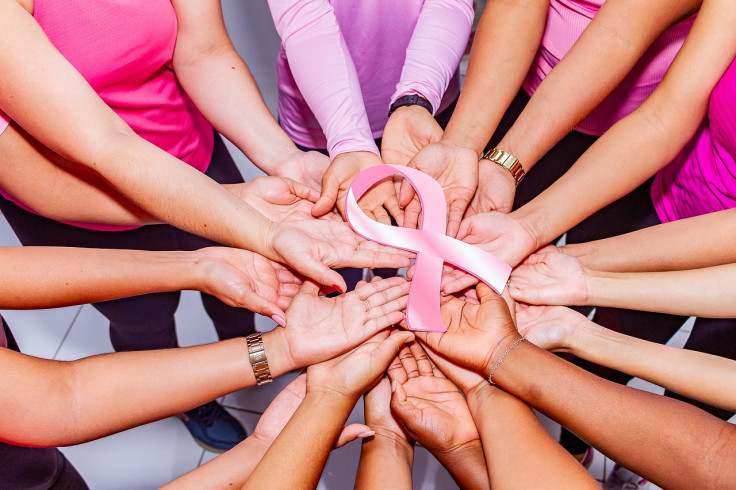 October is National Breast Cancer Awareness Month. This annual international health campaign is held to raise awareness about this disease and promote early protection against it. According to the CDC, ​​it is the second highest cause of death among women in the United States only after skin cancer.
When it comes to Latinas In the U.S, Breast cancer has an incidence rate that is 28 percent lower than in non-Hispanic white women, who have the highest incidence rate, according to recent data from the American Cancer Society. However, they are also more likely to be diagnosed at more advanced stages and are about 30 percent more likely to die from their breast cancer than their non-Hispanic white counterparts. Moreover, according to the Breast Cancer Research Foundation (BCRF), they are more likely to be diagnosed with breast cancer at a younger age with and with more types, such as triple-negative breast cancer, which has fewer targeted treatments.
Regular screening mammograms are considered to be one of the most reliable methods to detect breast cancer in its early stages. And while this practice has increased across all racial and ethnic groups, Hispanic women and Latinas are still less likely to be diagnosed with early-stage breast cancer than other demographics. This is partially due to infrequent mammograms or lack of follow-up after abnormal screening results, something that will most likely lead to more advanced breast cancer at the time of diagnosis.
Research can be a crucial indicator for improving outcomes for Hispanic women and Latinas diagnosed with breast cancer. According to BCRF, increasing participation of underrepresented groups provides an opportunity to gain valuable insights into tumor biology and its variations, possibly enabling the development of more personalized therapies. But this far from being a straight-forward issue: many complex factors taken into consideration such as genetics, lifestyle and more.
In an effort to make treatment more accessible to Hispanic and Latina women, Colombian Dr. Claudia Tellez opened a new Hispanic breast cancer clinic on the fourth floor of Prentice Women's Hospital at Northwestern Medicine. With Hispanics representing one third of the population in Chicago, Dr. Tellez told NBC that not many Hispanic patients are seen receiving top treatment but hopes this new clinic can make Latina women facing breast cancer feel more at home during treatment. From the moment patients walk into the clinic, they will be met with bilingual signs.
According to the CDC, some ways that women can reduce the risk of getting breast cancer is maintaining a healthy weight, being physically active, breastfeeding their children, if possible, among others.
© 2023 Latin Times. All rights reserved. Do not reproduce without permission.