A British man was cut in the throat with a shattered bottle at a home party in the luxury tourist mecca Marbella.
After the horrible attack in a property in the upscale neighborhood of Nagueles, the 35-year-old man was brought to the hospital.
After suffering a vascular injury, he had to undergo a "life-saving" procedure.
A police investigation has been initiated. However, there is no word on the British citizen's condition.
It's also unclear whether any arrests have been made due to the attack, which occurred about 4 a.m. local time on Sunday.
According to reports, the slaughter ended on the same street where a 58-year-old man was shot and killed in 2018.
Before being gunned down by an assassin on a motorcycle, the Frenchman was parked in his garage.
The assailant is thought to have followed his victim on his motorcycle before ambushing him and shooting him many times as he entered the garage.
It's unclear whether the Brit hurt in the latest incident is an expat or a tourist.
The same incident also happened a few years ago in Costa del Sol. Witnesses also saw a man with blood streaming from his neck on a balcony after allegedly having his throat cut in 2011.
Another man parades the victim blindfolded with blood down his naked breast in front of startled holiday goers in a video.
The assailant was holding a "big kitchen knife" to the throat of the unidentified man when police arrived at the scene in Duquesa port.
An officer in full body armor then entered the flat and detained the attacker, who had allegedly thrown the knife, as well as several cellphones, over the balcony.
"Suddenly there was all this commotion and I looked to see what was happening outside, then all these people started running into the bar," a barman at the nearby Roadrunner bar told the Olive Press.
"They were screaming that there was a man with a knife, everyone was looking up and could see the other man tied up and bleeding up on the balcony."
The man was transported away in an ambulance for treatment, but the extent of his injuries is unknown at this time.
Marbella has grown in popularity as a premium tourist destination in recent years due to its golden beaches and vibrant nightlife.
It is a popular family-friendly region of Malaga on Spain's Costa del Sol.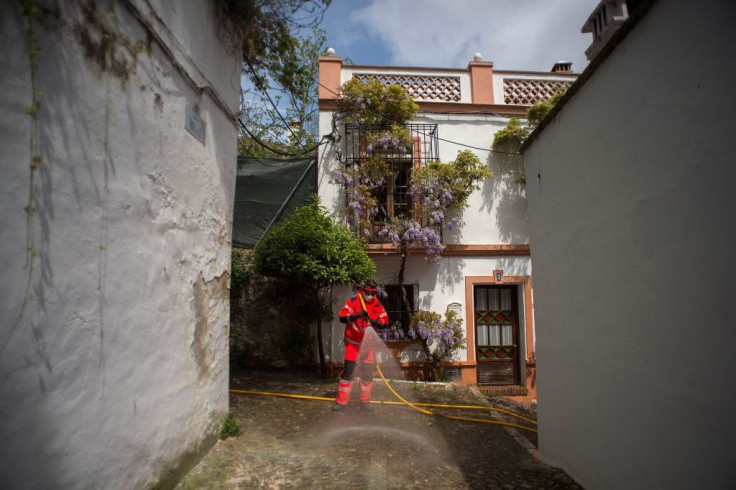 © 2023 Latin Times. All rights reserved. Do not reproduce without permission.