Well-known Bronx rapper Lil Tjay was released on a $90,000 bond on Wednesday after he was arrested while on the way to a music video shoot for gun possession when police officers found loaded guns inside of his car during a traffic stop.
The rapper had paid a $30,000 cash bail on a $90,000 bond on Wednesday so that he could be released from Rikers Island, though it is unclear if he has been released by authorities from the place as of writing this, according to Complex.
Lil Tjay, who was born Tione Jayden Merritt, was on his way to a music video shoot will fellow rapper Ice Spice when he was pulled over for a traffic stop. Local authorities reportedly found four loaded guns in the car and arrested him and four other individuals later on, XXL magazine reported.
A Tiktok user had captured his arrest in what appears to be the actual set of the music video "Gangsta Boo" between Lil Tjay and Ice Spice. The video shows the rapper in handcuffs as police officers haul him away from the area.
Lil Tjay is not a stranger to gun-related problems, as he made headlines last year after he was shot in June 2022 during a robbery attempt that incapacitated him for multiple months. Pictures began circulating online that showed his gunshot wounds on his chest and arms.
He has recently returned to performing again, including near the New Jersey location where he was originally shot. Neither the rapper's team nor anyone else involved in the incident has commented about it, and he will reportedly appear in court again on Friday, NBC New York reported.
The rapper is well-known for his hit single "Calling My Phone" with 6lack, which hit No. 3 on the Billboard Hot 100, as well as for his two Platinum-certified albums "True 2 Myself" and "Destined 2 Win," both of which hit No. 5 on the Billboard album charts.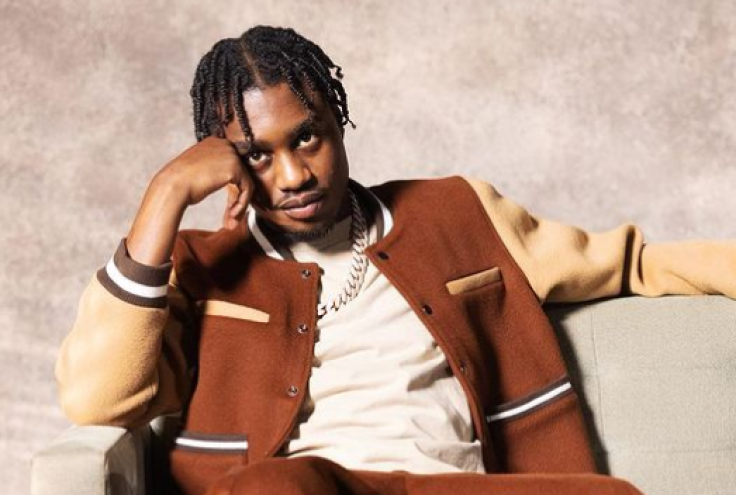 © 2023 Latin Times. All rights reserved. Do not reproduce without permission.