Reggaeton superstar Bad Bunny concluded his North American tour on Saturday with a concert at the SoFi Stadium in Los Angeles, with so many people in attendance that fellow music superstar Cardi B remarked at the size of the crowds.
Bad Bunny held two back-to-back sold-out concerts at the SoFi Stadium for his World's Hottest Tour in North America, made to promote his new hit album "Un Verano Sin Ti," and during the concert he got guests like Cardi B to perform his hit songs with him, according to Access Online.
Cardi B was roped in to perform her No. 1 hit with Bad Bunny, "I Like It," as well as her breakthrough hit "Bodak Yellow (Money Moves)," which also peaked at No. 1. After the concert, she expressed being positively surprised at the crowds that came out to watch Bad Bunny perform, Billboard reported.
"I was just at this stadium for the Super Bowl not long ago. There's more people here today at Bad Bunny's concert then the Super Bowl!… Literally artist goal!!!!!" she tweeted.
Bad Bunny also got other artists as he performed some of his older hits, as well as the new hits from the album he is promoting, including "Tití Me Preguntó" with artist Ivy Queen and "Me Porto Bonito" with Chencho Corleone. At the end of the concert, he thanked the crowd for their continued support for his music.
"Thank you to every single one of you for being here tonight. I am so thankful," he said in Spanish. "This concert, this tour, nothing would exist without you. You are all an important part of this night and every night that I come out and sing, so thank you for being here."
Bad Bunny's concert tour across North America has yielded over $91.9 million in receipts, the most of any concert tour in August, and he plans to go to Latin America to continue his promotional concert tour.
Meanwhile, Cardi B has been sharing DMs with her husband and "Migos" member Offset on Twitter and denying allegations that he had cheated on her yet again with fellow rapper Saweetie, before deleting the tweet that showed her DMs with her husband, Page Six reported.
"Let me stop cause [sic] I know you getting horny lol," Cardi reportedly wrote and sent to Offset through a DM.
Neither Offset nor Saweetie have confirmed or denied the alleged cheating.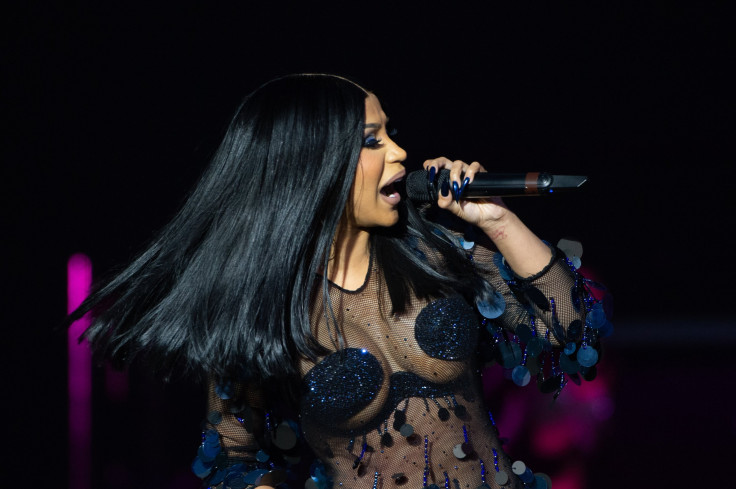 © 2023 Latin Times. All rights reserved. Do not reproduce without permission.