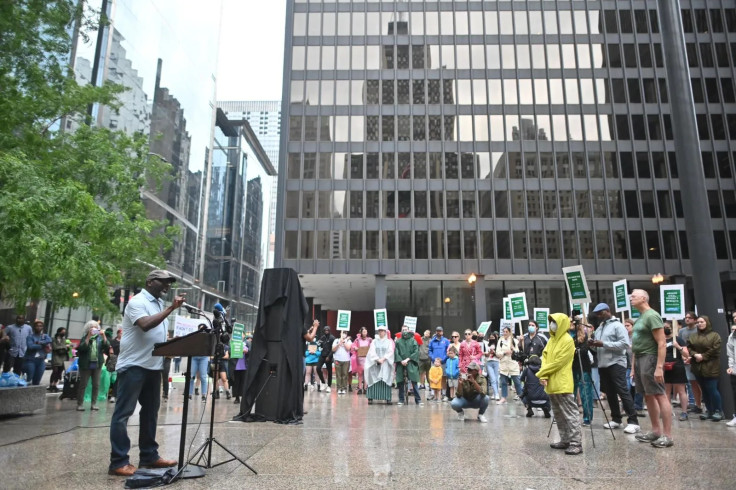 Chicago's Mayor Brandon Johnson is planning a trip to the southern border to assess the migrant crisis firsthand.
"We are trying to make sure that migrants are not on floors," said Mayor Johnson. "We are going to assess the full situation, and that requires our team to be at the border."
In a press conference, Mayor Johnson stated that the trip would help the city coordinate with other city governments and agencies to handle the migrant crisis better.
Some 15,000 migrants have arrived in the state throughout the past 13 months. Most of them have done sovia busses coming from Texas, part of governor Greg Abbott's Operation Lone Star. The majority have been dropped in Chicago, the state's largest city.
Johnson's administration has launched coordinated efforts to shelter the migrants; however, due to limited resources, several thousand migrants remain unhoused in Chicago, and many have slept outside of police stations.
New shelters are opening for the remaining migrants, and Illinois Governor J.B. Pritzker allocated $30.25 million in funding to boost Chicago's efforts. Despite this, the city will still be playing catch up to shelter migrants as the number of migrants arriving at the southern border continues to increase. According to sources familiar with a call between Pritzker, Johnson and the White House, the former two told Chief of Staff Jeff Zients and Senior Adviser Tom Perez that the city expects to receive 25 buses a day from Texas. Considering that each bus can carry between 40 and 50 people, between 1,000 and 1,250 people could arrive in Chicago every day, basically doubling the overall figure in about two weeks.
Mayor Johnson's trip announcement also comes on the heels of New York City Mayor Eric Adams' own trip to Latin America. Adams, however, is skipping the border and is instead visiting Mexico, Ecuador and Colombia. During the trip, Adams plans to address what he has defined as misinformation about seeking asylum in the U.S.
New York City has also received migrants and has taken in over 117,000 migrants since last year. The situation has gravely strained the city's shelter system and finances, and it's got to a point where Mayor Eric Adams has asked the courts to relieve the city of its legal obligation to house migrants. His administration has also begun evicting adult migrants from shelters.
© 2023 Latin Times. All rights reserved. Do not reproduce without permission.