A horror-flick most may have seen in the past has been making waves on the TV series scene. "Chucky" debuted in the fall and it appears NBC Universal has been reaping dividends.
It was revealed that the long-running "Child's Play" film franchise will be returning to USA and Syfy in 2022 for a second season, an announcement that was made ahead of the season 1 finale.
A second season of "Chucky" hardly comes as a surprise. The show has been seen by 9.5 million viewers since it premiered this fall.
The series continues to reach out to audiences with an announcement revealing that season 1 of the series will be available to stream on Dec. 1 on Peacock. This would be a day after the season finale.
Together with those announcements, a charming new image of the murderous doll and a short teaser was also shared.
"Many thanks to our partners at USA, SYFY and UCP for their incredible support and guidance bringing Chucky to the small screen, bigger than ever. And to the fans, Chucky sends his still-undying thanks and a message: 'This isn't over, not by a long shot. You better watch your backs in 2022!'" executive producer Don Mancini said.
Although "Child's Play" is a film that only a few may recall, "Chucky" has managed to capture a new breed of audience with its storylines. And the result of that is gaining the second-highest-rated new cable series in the key 18-49 demo, behind only fellow Syfy series "Resident Alien."
For those who may not know, "Chucky" is the story of the good guy doll-turned-psychopath. The doll sets its sights on Jake (Transparent's Zackary Arthur), who became acquainted with Chucky after finding him at a neighborhood tag sale.
But as in the original film, dead bodies start to pile up. Now, it will be up to Jake and his friends to try and figure out a way to stop the murders.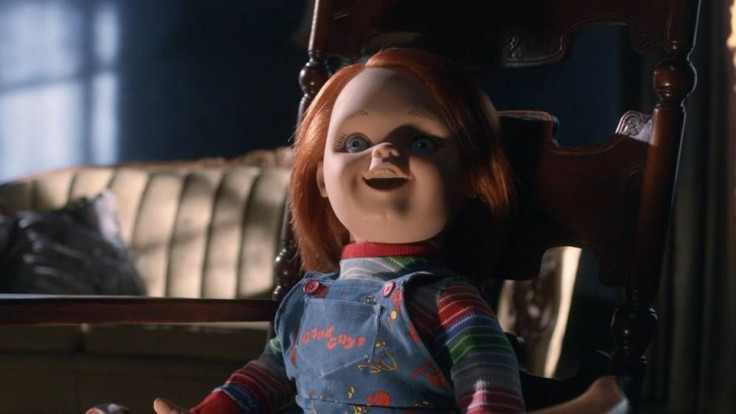 © 2023 Latin Times. All rights reserved. Do not reproduce without permission.