Kevin Porter Jr. showed promise although his off-court issues leave a lot to be desired. The Cleveland Cavaliers expanded their patience but a recent locker room issue put an end to all that.
The 20-year-old player reportedly got angry when he found his original locker spot was now being used by the new acquisition Taurean Prince. His spot was moved to the auxiliary area and this did not sit well with Porter.
In a report from The Athletic, Porter started to yell and threw food at one point in reaction to the locker change. Cavs general manager Koby Altman and head coach J.B. Bickerstaff tried to calm the situation but it appears their efforts went for naught.
Bickerstaff was shocked and disappointed at Porter for his actions. The Cavs coach had plans to re-integrate the former USC standout but it appears that is no longer on the table.
Cavs members would, later on, be informed that Porter will no longer be part of the team. Cleveland plans to trade the 20-year-old small forward soon. If there are no takers, they are expected to release him, the Associated Press reported.
"We all want to see Kevin be successful and I still feel that way, so whatever it is that happens in the future for him, I hope nothing but the best for him," Bickerstaff said. "It's part of our responsibility as coaches to give everyone our all and try to make the best of every situation and I can say that we did that."
Porter is no stranger to trouble. In November, he was involved in a single-vehicle crash in Ohio. The case was made worse when police found a loaded gun and weed in the glove compartment of his Mercedes SUV.
Even in college, Porter had his share of trouble. He was suspended during his freshman year due to conduct issues and it appears this has carried on to the pro ranks.
Despite these issues, the Cavs took a chance on Porter last NBA season. He showed promise, averaging 10 points, 3.2 rebounds and 2.2 assists in 50 games. He has yet to play a single game this 2020-21 season.
He was in street clothes when the Cavs beat the New York Knicks on Friday, way before the locker room chaos broke out.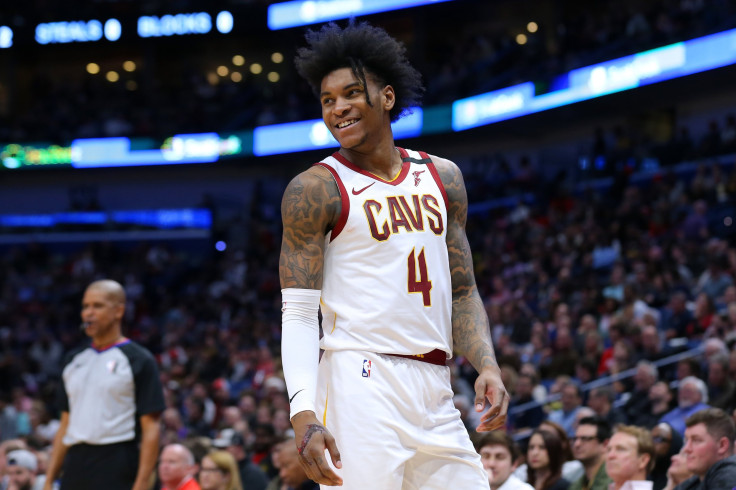 © 2023 Latin Times. All rights reserved. Do not reproduce without permission.